By John Sweeney –
Old Car Nut, Caretaker of the Reno-Sacramento Swap Meet & Publisher-in-Training
Motorsport Auction Group's inaugural Hot August Nights Auction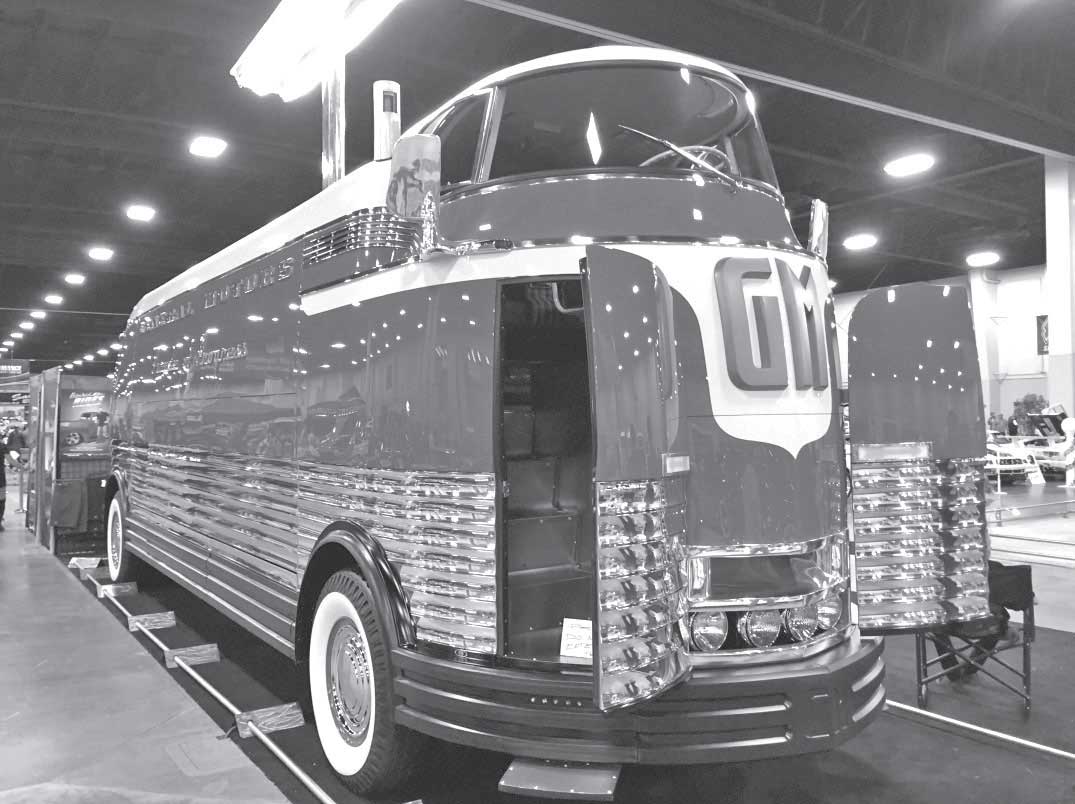 This GM Futurliner was consigned to the Motorsport Auction Group's inaugural Hot August Nights Auction in Reno this past August. The Futurliner was bid $2.6 million, but failed to meet its reserve. It was a real pleasure to see it up close and the great job that they did restoring it. I was also quite impressed by the new auction that took over from Barrett Jackson. Mike Corbridge was one of the partners that worked 24 -7 to pull off this first auction. Mike owned the Interstate Battery Distributorship here in Sacramento. It was recently sold and Mike joined the Motorsport Auction Group. They are a determined group of guys trying to make their auction the best in the industry. Look for the MAG Auction team to pop up with other auctions in other cities. They have a 3 year contract with Hot August Nights in Reno. The MAG Auction had a great selection of vehicles and they sold quite a few. I wanted to bid on this super mint, 1956 Plymouth "push button tranny," 2 door sedan, but I resisted!
---
Do you know what an "E Code" is?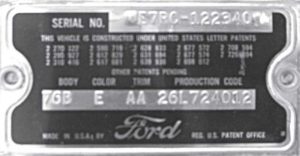 Ford decided to put two-four barrel carbs on the early two seat T-Birds so, Ford added the E Code on to the vehicles VIN. They are a sought after vehicle today. Chuck Bombola of Sacramento, is probably the "E Code" King. Yes, he has several E Code T-Birds and quite a supply of spare E Code Parts. He is restoring a factory rare, original 1957 E Code Fairlane 500 Convertible. It will grace the cover of the Cruisin' News as soon as it's finished. Chuck is quite a remarkable guy and he has restored quite a few cars over the years. I recently took a tour of his warehouses, garages and a swimming pool. Yes, he has parts stuffed in his swimming pool too. Many years ago, he drained the pool and put a floor over the top of it and then a garage over that to store his spare parts. (Wish I had thought about doing that to my pool!) Chuck does has a great supply of '57-'59 Ford parts and E Code stuff. He promised me that he would contact us when he was ready to sell off some of the spares.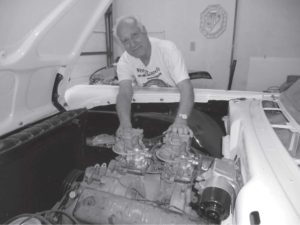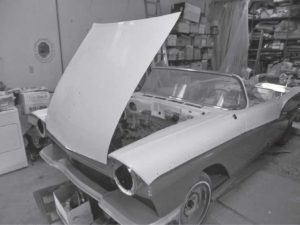 ---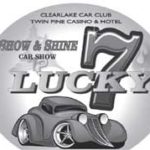 Don't forget the Lucky 7 Car Show on Sept. 3rd at the Twin Pines Casino in Middletown, CA. The show is still on!! They survived the Clearlake fires. See their ad on page 24 of this months Cruisin' News.
---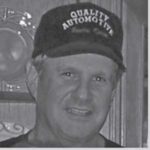 Also coming up … Hot Rods At The Beach on Saturday, November 5th , at the Santa Cruz Beach Boardwalk. The 2016 Hot Rods At The Beach will be dedicated to the Founder, Bill Dianda, Feb. 14, 1947 – July 7, 2016. In 1998, Bill Dianda and his daughter Carrie, a group of friends and members of the Santa Cruz Police Department started Hot Rods at the Beach, a car show held at the Santa Cruz Beach Boardwalk. The proceeds from the first show were used to restore a nostalgic 1961 Chevy Biscayne police car for the Police Department. The car can still be seen at local parades and events in Santa Cruz. See their ad on page 16 of this months Cruisin' News.

---
Thank You!
A big thank you to everyone that came out to the Sacramento Swap Meet on July 30th. That was the "hottest" Swap Meet that we have ever had. Temps pushing into the 100's, but the sellers and buyers were real troopers and came out. We plan on moving our August Swap Meet to late Sept. in 2017, more about that in the coming issues.
---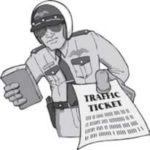 It's been a long hot summer. I'm looking forward to some cool October days. Go drive your classic or your hot rod and enjoy the open road! Just keep it within the speed limit and remember that schools are in session …and you don't want to get a ticket to traffic school!
JS
Dings & Dents – September 2016