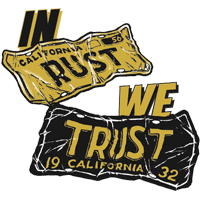 Cruisin' News was established in 1993 – we have been publishing for over 25 years!
Cruisin' News is dedicated to serving the owners of Classic Cars & Trucks, Vintage Cars & Trucks, Street Rods, Customs and Motorcycles in Northern and Central California by promoting events and assisting in the sale of parts and vehicles.
All events are listed free of charge in our Cruisin' Calendar.
Please send all event information to us by the 10th of each month for inclusion in the next issue. Need the form? CLICK HERE!