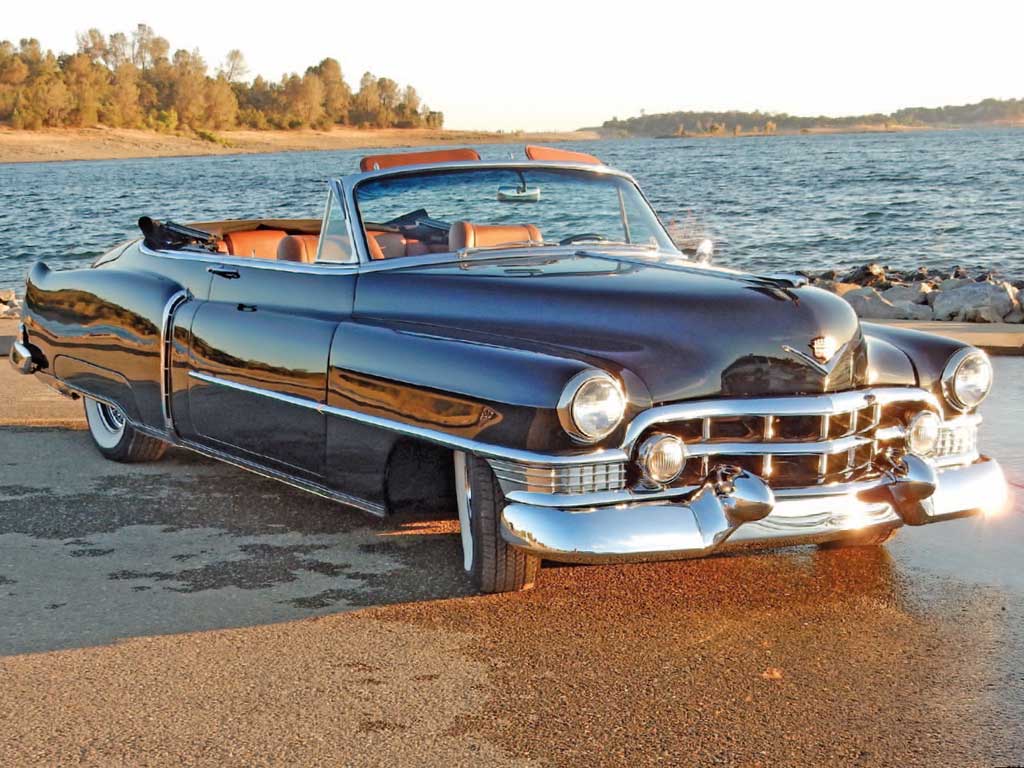 By John Sweeney
August 2016
Bitten By The Cadillac Bug
John Cordero of Folsom, CA was happy with his 1938 Ford Coupe, seen at many Sacramento area car shows & cruises, until one day John was at the Sacramento Autorama and spotted a 1951 Cadillac Convertible in the competition. He immediately came down with Caddy fever. John went home and put his 1938 up for sale on the Internet and then he began surfing the Internet. John found his dream caddy … in Bismarck, North Dakota at a Classic Car Dealer. A black, 1951 Series 62 Convertible, powered by a 2006 Silverado LS-1 V8 with a 4L602 automatic. This Cadillac had been modified with a LS-1 V8, Ford 9 inch, air conditioning and a Mustang front suspension with disc brakes on all four wheels. It fit John's dreams of a "hot rod" Cadillac Ragtop.
After some long distance negotiation, the Bismarck dealer agreed to take John's 1938 Ford in trade. John made a huge leap of faith and made the deal without flying to North Dakota to check the Caddy out. He shipped his Ford coupe and quite a few $100 dollar bills to Bismarck. The dealer shipped him back this gorgeous, modified, "Harley Earl designed," 50th Anniversary Cadillac. After a few cruises, John decided to add AccuAir Suspension, Coker wide white walls and chrome wire wheels, making this one very cool Cadillac.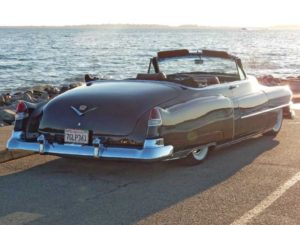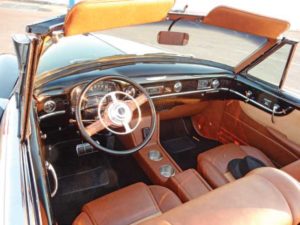 Just a little Caddy trivia-
They only made 6,117 of the Caddy convertible in 1951. Base price in 1951 was $3,440, this equates to $32,545.84 in 2016 dollars.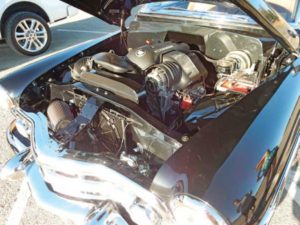 The original 331 OHV Cadillac V8 engine had 191 horsepower, top speed of 97 mph and Stannite treated pistons … a first for Caddy's. It also had the first self-winding clock and the '51 model came with a 90 day factory warranty. The 331 V8 is one of the most sought after engines for rodders and if you happen to have any 331 speed equipment you better lock it up in a vault.
My first car was a 1949 fastback that I drove to high school, (I remember wishing that I had a '55 Chevy without a split window). John and I both have 50's Caddy fever, they are a true, rolling piece of artwork. Photographing a black car is a challenge so, I asked him to meet up at Hobie Cove on Folsom Lake at sunset. I took about 300 pics of the Caddy, trying to get a picture without shadows that would reveal the beauty of the sexy Caddy lines. The Caddy drew a crowd while parked next to the water's edge, as it does wherever it shows up.
Always looking for cars to feature in the Cruisin' News, give us a call at 916-933-0949 – have camera will travel or you can send in pictures via email to Cruisinnews@mac.com
Garage Snooping: 1951 Cadillac Convertible