By John Sweeney –
Old Car Nut, Caretaker of the Reno-Sacramento Swap Meet & Publisher-in-Training
Do you ever think about how many things are disappearing from everyday life?
1. Car Keys – A variety of services already let you unlock and lock the car remotely and even start it with a phone app allowing you to drive without even the key fob.
2. The Clutch Pedal – Every year car models lose the manual transmission option. Even the Ford F-150 Pickup Truck can't be purchased with a stick anymore.
3. Mail Collection Boxes – Count how many mail drop boxes you see around town … Not too many. The amount of mail people are sending is plummeting, down 57% from 2004 to 2015, for stamped first-class pieces. The U.S. Postal Service has been cutting back on those iconic blue collection boxes. The U.S.P.S. monitors usage and pulls out boxes that don't see enough traffic.
4. First Class Mail Delivery – There used to be a rule that all first class mail was not supposed to sit in a post office overnight on its journey to its final delivery point. I can't verify if that has changed, but I do know that our first class delivery complaints at our office are sky rocketing and we are seeing a slowdown of the First Class mail service. The U.S. postal system is an amazing operation when you stand back and look at the big picture. They move mountains of mail and packages every day and at a really low rate compared to Fed Ex and UPS. I bet that you didn't know that U.S.P.S. handles some delivery for Fed Ex and also UPS in a joint operating agreement. So, my point here is look for your issue of the Cruisin' News to be delivered around the 10th of each month, as the postal service continues to slow down. Bulk mail subscribers will still see super slow service with delivery being around the 18th of the month.
---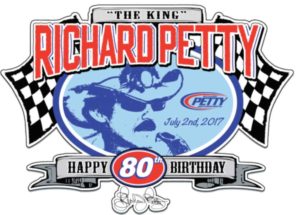 Petty Hits 80!!
Sonoma Raceway Hosts, "Party with Petty." Race fans are invited to join the celebration as, "The King," Richard Petty, celebrates his 80th birthday during the Toyota/Save Mart 350 at Sonoma Raceway on Sunday, June 25. Fans will have stage-front access for the party, which includes a Q&A with Petty, as well as the presentation of a birthday cake and chorus of "Happy Birthday" for The King. The only way to access this special celebration is to purchase the raceway's NASCAR Total Access pass. This package includes a Sunday reserved seat, NASCAR Drivers' Meeting access, Pre-Race Pass and a Fan Vision unit for as little as $149. As a driver, Petty made only four starts in Sonoma (1989-92), but as a team owner the legend made his mark on the road course with Kasey Kahne's 2009 victory. The win marked Kahne's first Cup Series road-course victory and the first victory for Richard Petty Motorsports since 1999.
---
DATE CHANGE for the Yuba City FFA Car Show to May 13th due to inclement weather. There will also be a vendor fair, Geweke Ford will be offering a Ford Drive 4 your School, there will be 9 different Car Show Categories for awards, and a Barbeque as well. For info call Stacey Dutra at 916-838-8404. Be sure to just stop by and test-drive a new Ford at the show! The FFA group gets paid for each test drive the public takes, which caps out at about 5,000 bucks.
---
The Jaguar Land Rover "Reborn" program is expanding its offerings yet again. The newest offering is the first from the Jaguar side of the company, and naturally the first car is a Series 1 E-Type. Jaguar Classic will restore 10 of the first-generation E-Types, and the cars will be sold directly to consumers from the company.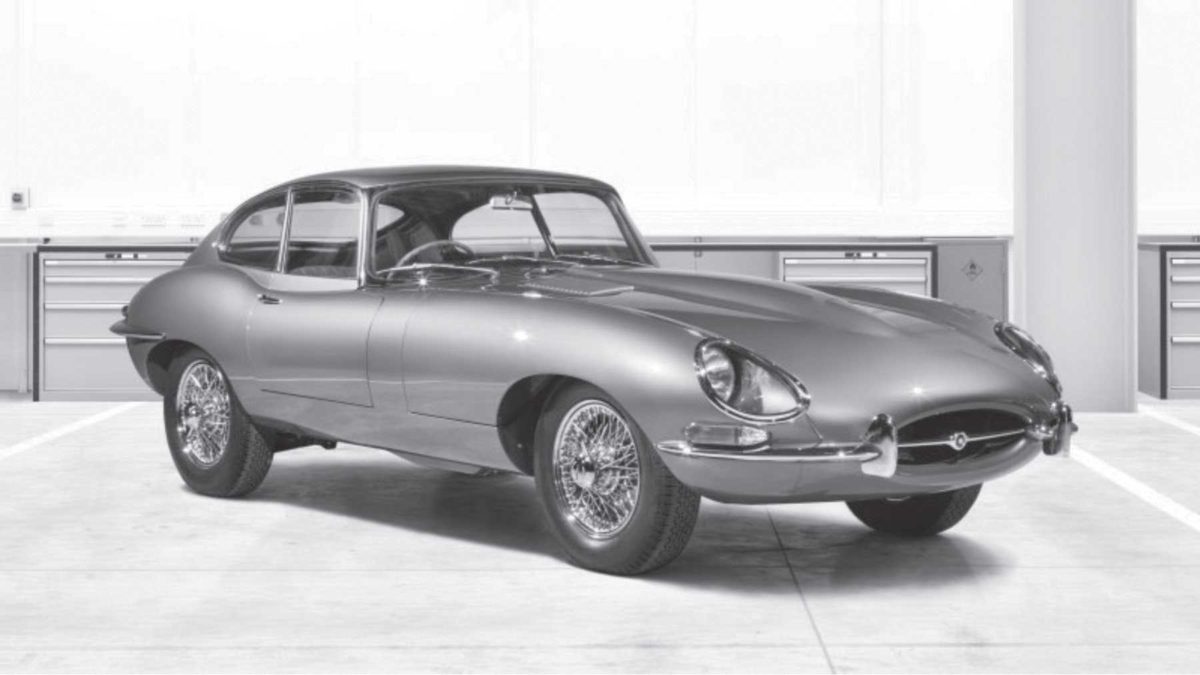 The very first of the cars is the 1965 model you see above. It's a 4.2-liter model finished in "Opalescent Gunmetal Grey." According to Jaguar, it was originally sent to California where it racked up 78,000 miles, and then was put into storage in 1983. Jaguar then acquired the car, and the Jaguar Classic department proceeded to restore it to factory specifications. Jaguar fixed and retained as many original parts as possible, and used replacement Jaguar Classic parts as needed. The car is fully numbers matching with the original engine and transmission. If you're interested in purchasing this E-Type, or one of the other nine, you'd better have a hefty pocketbook. A standard restored car done to factory specs will start at about $355,000 at current exchange rates. If you want to spend more, Jaguar offers a few extra cost options such as an upgraded cooling system based on the one found in the Lightweight E-Type, a fully synchromesh transmission for early models without it, and upgraded front brake calipers from the later Series 2 E-Type. This would make a great Father's Day gift!
---
Hey, Walt Disney … Dreams Do Come True! "Pickin' Pete" Coffey, my former radio side kick / fill-in host on Cruisin' Talk and still the Sacramento Swap Meet's 8th assistant to the Vendor Parking Director, just finished his dream building. I wouldn't call it a "man cave." because it's much more than that … it's a fully functioning classic car & VW repair shop on his Grass Valley Ranch. Complete with a lift and all the rare collectibles that anyone would want hung on their walls. Just don't ask Pete about the 30-foot long x 12-foot deep hole required by the county before he could start building. Pete says that he's only going to work on his own cars now and maybe, a few friend's cars … so thrilled to call Pete my friend.
Congrats on a great job Pete.
---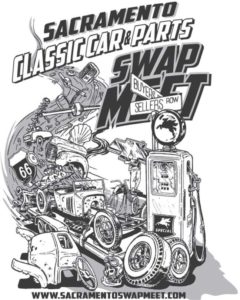 By the time you read this the Sacramento Swap Meet will be in the history books. So, at this time I would like to thank all my fabulous crew, vendors, spectators, and the Cal Expo Crew that helped us in this GIANT move from the old ARCO Arena to Cal Expo. It was a huge effort, just to keep the swap meet alive. Again, I could fill the pages with the names of the people that knocked themselves out helping with this move and with the operation of the swap meet. A big THANK YOU to everyone.
---
Sacramento Raceway 2020 R.I.P.
Many of you have heard about the sale of the Sacramento Raceway… and it looks bad for the future of the drag strip. The Smith family has a Sacramento County use permit for the drag strip that I believe expires in 2020 and the odds of it getting extended are little to none. So, the Smith family has put the land up for sale. Many people have expressed both positive and negative emotions about the drag strip. Sacramento Raceway has provided a lot of entertainment and safe off-the-highway racing for so many. I did a live broadcast of Cruisin' Talk from the strip with, "Hollywood George" Tuers at 8am on a Saturday morning show, when George was there to do exhibition runs with his wheel standing '55 Nomad. Those were great times. Evonne made a pass in her 1940 Mercury and lost the magnetic KCTC 1320 signs off the side … never run the 1/4 mile with magnetic signs.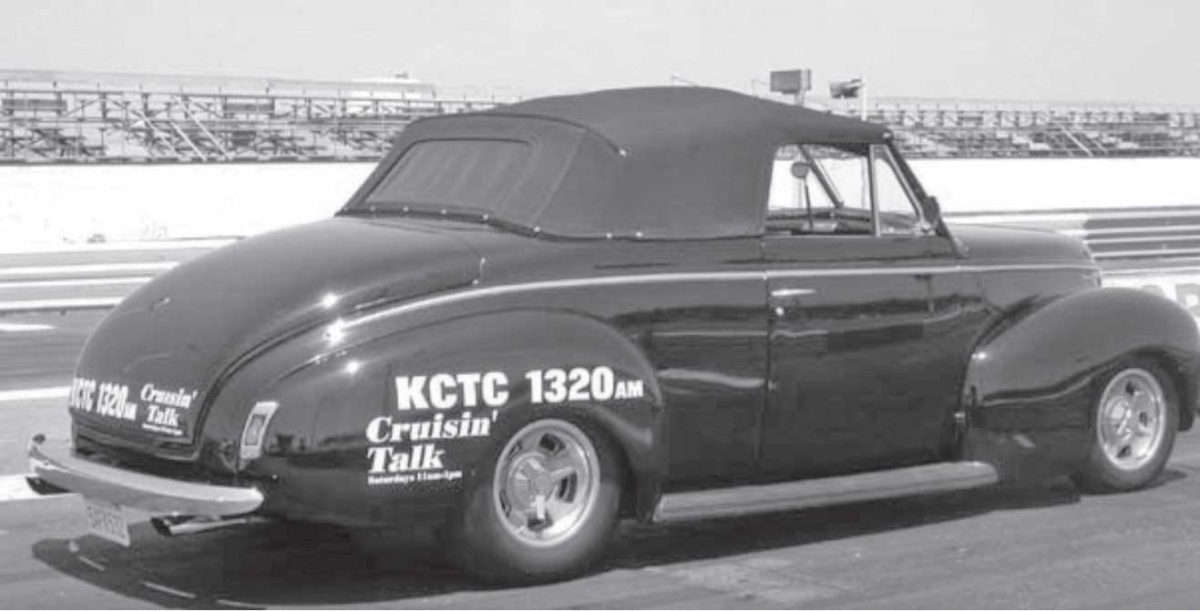 ---
All Subscribers – Please, use the self-addressed envelopes and the renewal cards that we mail you. It really helps us in the office when processing renewals. Also, please print your ads so that we can read them. Follow all the instructions on the form and send in the ENTIRE form not something cut down to fit a small envelope. My staff thanks you.
JS