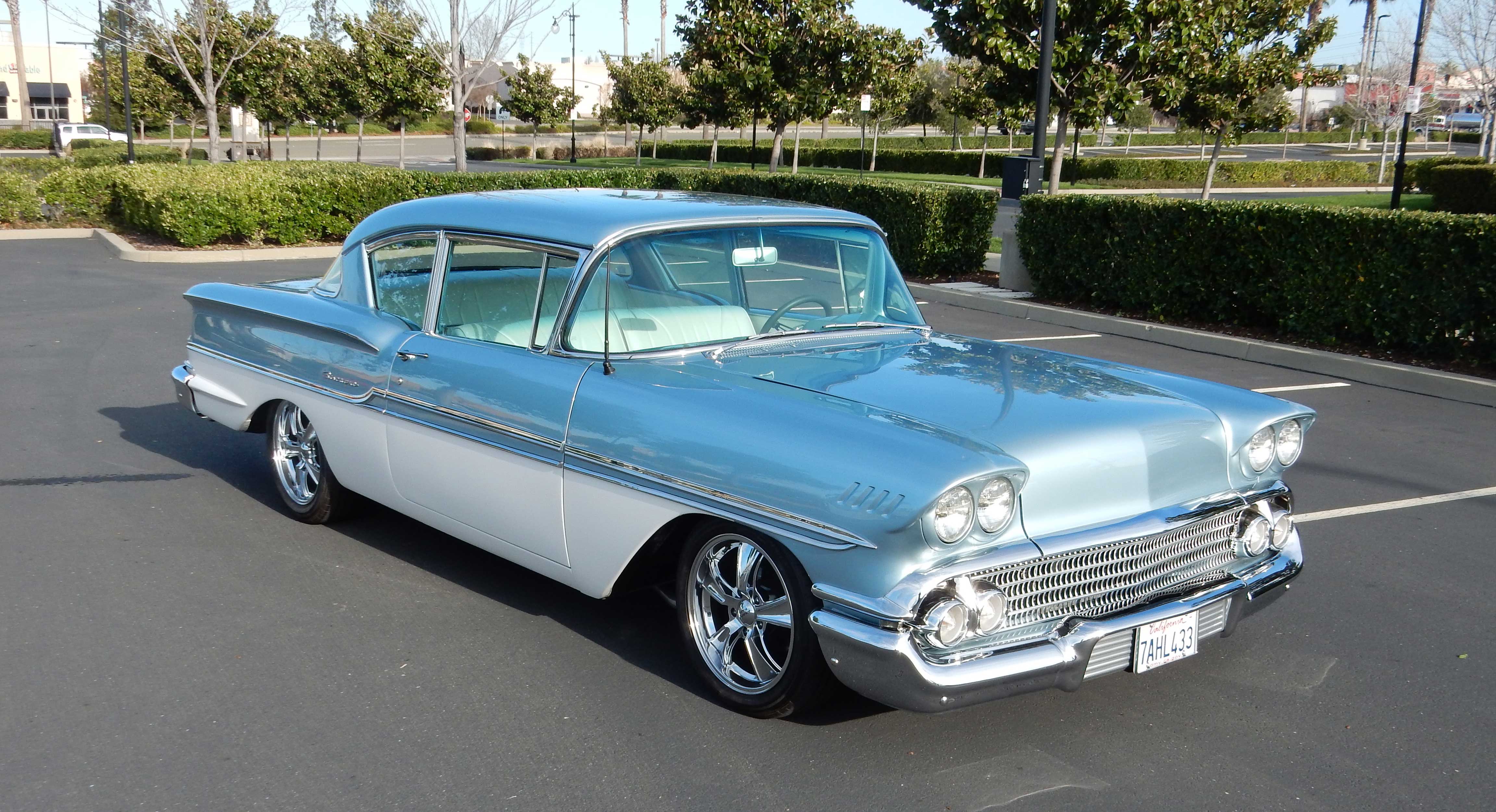 By John Sweeney
If you can believe it, this spectacular Biscayne was a rusty, three owner, 1958 Chevrolet Biscayne, 2 door post sedan, that was found in Oroville, California, over 12 years ago. It was sold new in 1958, equipped with a "silly six" and a "3 on the tree." The Biscayne was the "middle of the Chevrolet line" up for 1958; top of the line was the Impala. Number two was the Bel Air, and third was the Biscayne, and on the bottom was the Del Ray. The Biscayne was produced primarily for the fleet market. 1958 was a pretty great year for Chevy, coming out with the 348 Chevy V-8 and the loaded with chrome and stainless, 3 tail light, Impala. In 1958, Chevrolet hit the record for automotive sales; this was a recession year for the U.S.A, beating out Ford and Mopar sales.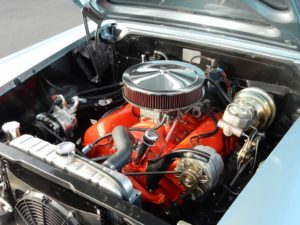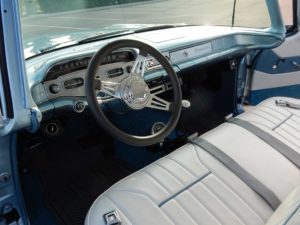 The chromed loaded, '58 Impala model did not tempt Allan Paulson of Folsom, CA, when he decided that he wanted a 1958 Chevy to rod and restore. Allan found this rusty Biscayne and set out on a mission to bring it to the condition that you see it in today. Good buddy, Paul Goss, helped replace the rusty floors, and Jerry Prentiss built the 348 engine. Allan did all the bodywork and straightening of the stainless plus, he added coil overs, power steering, air conditioning, American Racing wheels and a four speed. Then Allan shipped the Biscayne to Arizona to have his son, Chad Paulson, paint the Biscayne. The paint came out spectacular as you can see here on the cover of the Cruisin' News. Allan drove it for a time and then he decided to enlist his "transmission changeover" coach, Jim Gomes and switched out the 4 speed to a Chevy automatic 700R. Allan said that the mpg on the original factory six was 14 mpg, with the new 700R his mileage is now 12 mpg! So, you can catch him cruising many car shows throughout Northern California!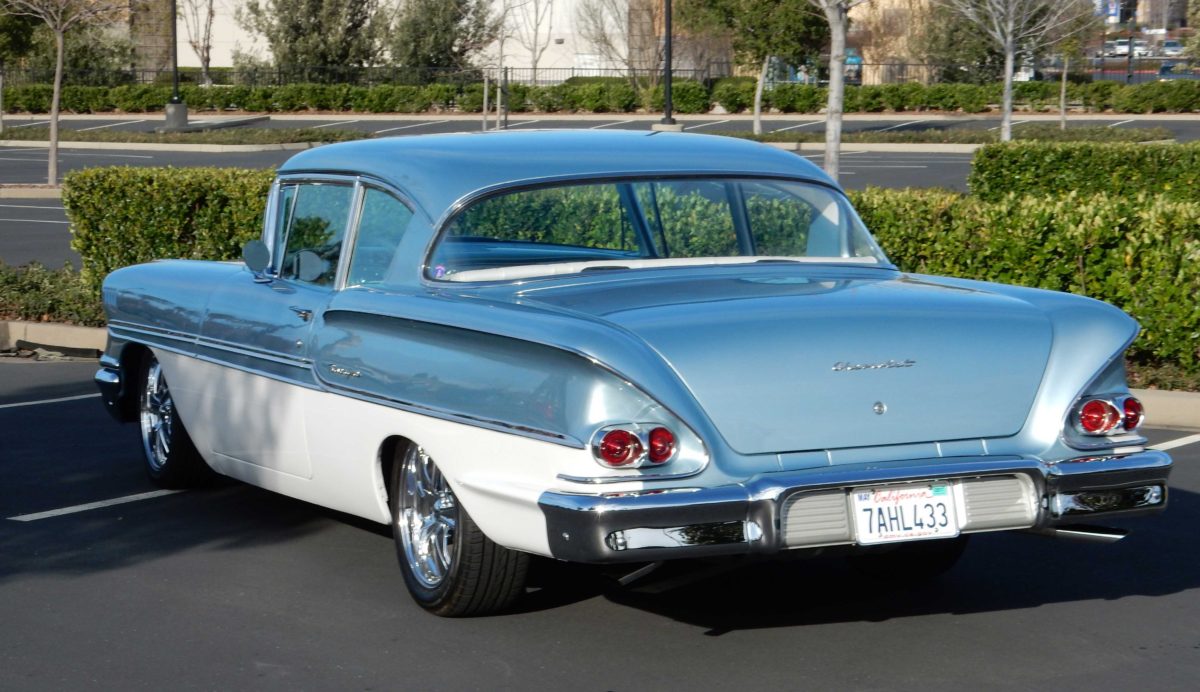 Do you have a ride that you would like to share with our readers? We love doing stories on cruisers, race cars and rusty originals. Give us a call at 916-933-0949 or email us at cruisinnews@mac.com we try to come and take pictures, if our schedule and travel time permits, but you can also send us pics and a write up. We like to have a clear, high quality picture to use on the cover of the Cruisin' News.
Garage Snooping: A Rusty 1958 Biscayne Revived