By John Sweeney –
Old Car Nut, Caretaker of the Reno-Sacramento Swap Meet & Publisher-in-Training
The Capitol Chapter of the Buick Club of America has voted to end the February Buick Club Swap Meet.
This swap meet goes back to the 80's. It was held underneath the WX I-80 Freeway in Sacramento, in February, it was kind of rain proof. The club had to move it to Cosumnes River College when Cal Trans changed the deal on the parking lots and it was not available for the club to rent. Originally, Ruth Ann Rose, a member of the Buick Club had cut a deal to rent the Cal Trans parking lots for $200 a lot. She made me promise not to tell anyone. A BIG thank you to all the Buick Club members for many fun swap meets over the years. I for one, know how much work it takes to do these swap meets.
---
Come hang around our booth this August 26-27-28, at the Pleasanton Goodguys West Coast Nationals.
We will be next to the car corral inside the swap meet area in spaces "NORTH FENCE" 23 thru 27. I hope to sell quite a bit of my surplus stuff CHEAP. You are welcome to bring your stuff to my spaces and put it in my booth for sale. Certain restrictions apply. If I sell your stuff then you have to buy us pizzas at Frankie & Johnny's. This is the BIG show for the Goodguys … three days. Thousands of cars … lots to see and do. It's also my favorite show.
---
So, I get a call from a subscriber saying that a long time vendor has closed up his business and that I should do a thank you story about his service to the hobby. Way ahead of you, just one little problem, when I told the vendor that I would like to do a story about his closing down … he said NO! He just wanted to go off into the sunset after 20 some years of helping guys fight that thing we call rust so, per his request there will be no story. I'll just say thanks and leave it at that.
---
Last month, I failed to mention that we have passed the 23 year mark for the Cruisin' News.
We published our first issue in July 1993. It's been a lot of fun and challenging at times. I'm hoping to officially retire Evonne this year and bring on some more help. It's odd that the daily newspapers are declining in readership, but we are still being sought out each month. If the mailman is a day late, our phone rings off the hook. We want to thank the many subscribers and our valued advertisers for their support all these years. We like to think that we've helped the hobby grow and even stay alive in these difficult times. To top things off, Evonne just reminded me that we've been producing the swap meet for 17 years now, since taking it over from Bill Finefrock. The swap meet has also been a rollercoaster ride. I'm happy to say that we should have some exciting news in September about the future of the swap meet.
---
Hey Beav, have you seen my Corvair?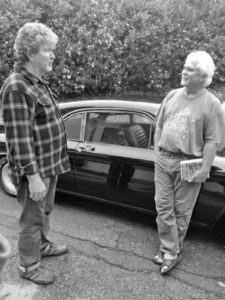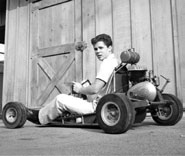 How many guys get their first car given back to them? And gets it free! Tony Dow bought this 1962 Chevrolet Corvair Spyder while working on the Leave it to Beaver show. He had sold it to Alan Dadisman, a props builder on the show. Alan passed away and asked that the car be given back to Tony, who is now 71 years old. I had to toss this in for you Leave it to Beaver fans.
---
Alexander Rossi is scheduled to appear at the Roamin' Angels "Cruisin the Pines" Car Show.
The rookie winner of the 100th running of the Indy 500 will be at the Nevada County Fairgrounds on Sunday, September 11th, from approximately 10:30 am until Noon.
---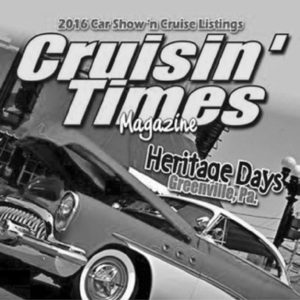 Cruisin' Times in Cleveland, Ohio – My friend and fellow publisher, John Shapiro passed away this July. He started his publication a few years after we started the Cruisin' News. I gave him some advice and he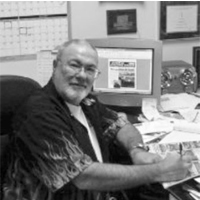 gave me some advice over the years. We shared the challenges of getting a paper out each month. He was a power house of energy and always in overdrive. He made that magazine the bible of Ohio car lovers. Rest in peace my good buddy. His wife and sons will continue to publish the Cruisin' Times.
---
Take care, drive safe and check your tail lights … bulbs do burn out.
JS
Dings & Dents – August 2016