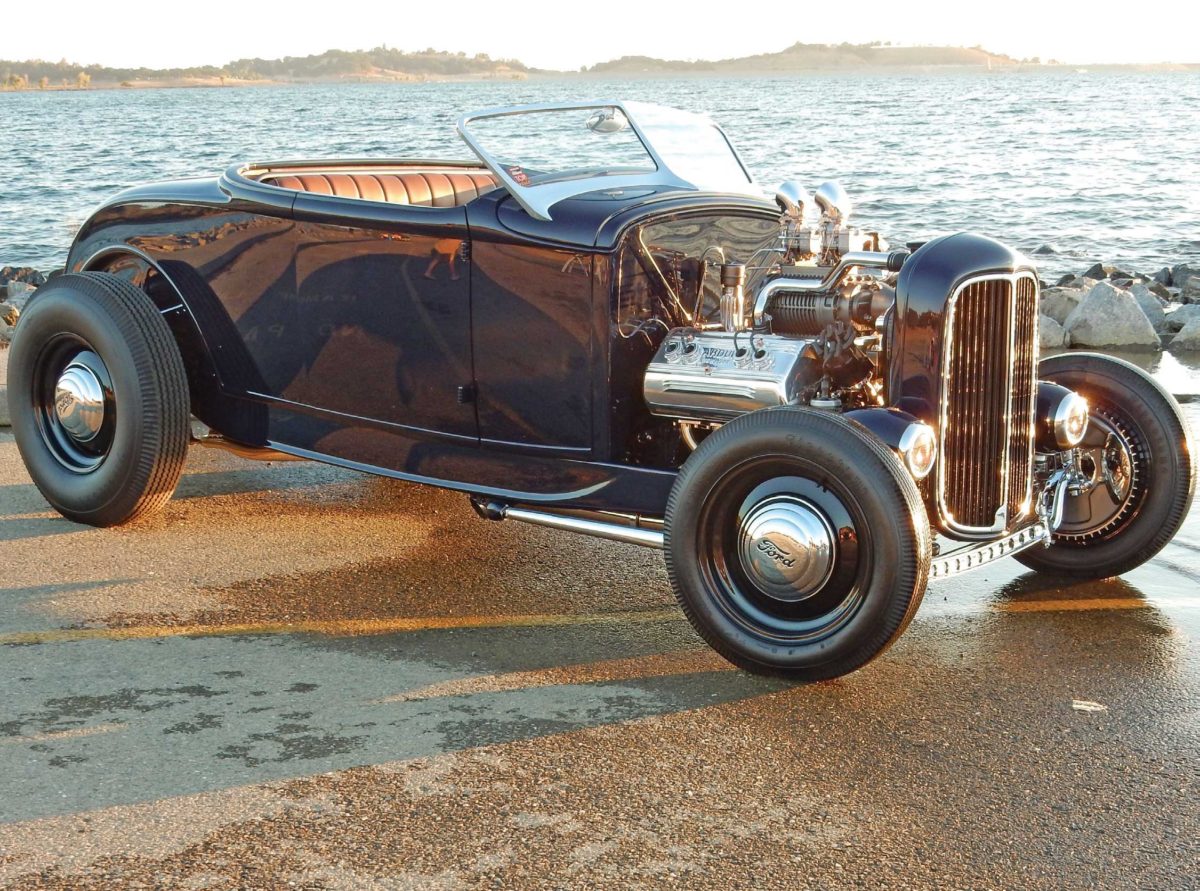 By John Sweeney
No need to snoop in Brian's garage. This 1931 Ford Model A Roadster has had more exposure than Tina Turner's legs. This all steel, hand built hot rod was named Goodguys Hot Rod of the year for 2016. Brian's neighbor, Ben York, handled the job of creating Brian's and Amy's vision of a traditional style hot rod at Ben's Roseville Rod & Custom Shop in Roseville, CA. H&H Flatheads took a 1949 Ford fl athead V-8, added a Scot supercharger, twin 97 carbs, and Ardun heads to boost the horsepower up to 350. Then Ben's crew hooked it to a turbo 350 trans, and a Winter's quick-change rear end on a '32 frame. All that made this one fast and cool hot rod. Add in a Duval windshield, a handbuilt '32 grille, E&J Type 20 headlights, a very rare 1929 Chandler dash, and a Dave Putman leather interior with mahogany wood floorboards and a custom trunk with vintage style luggage. Brian had to get a shelf in the garage for all the awards and trophies.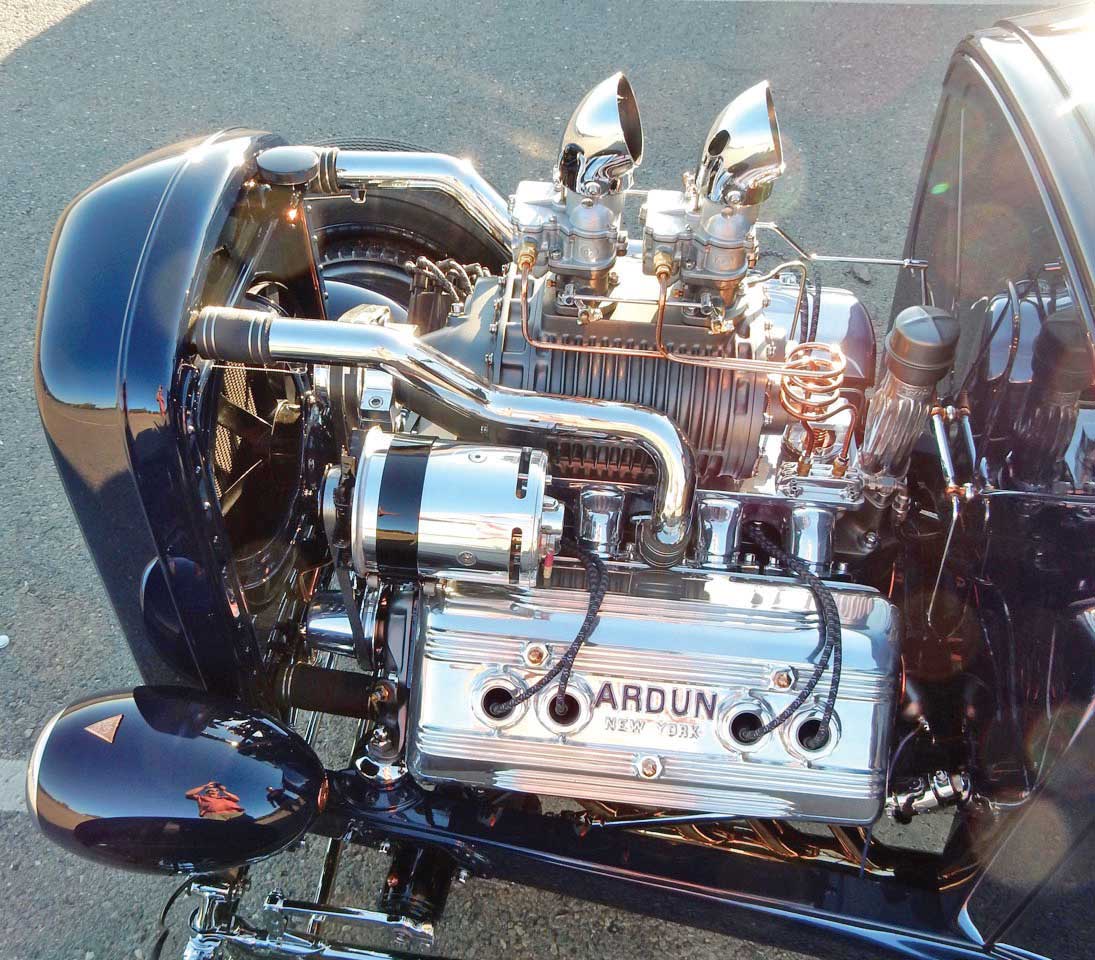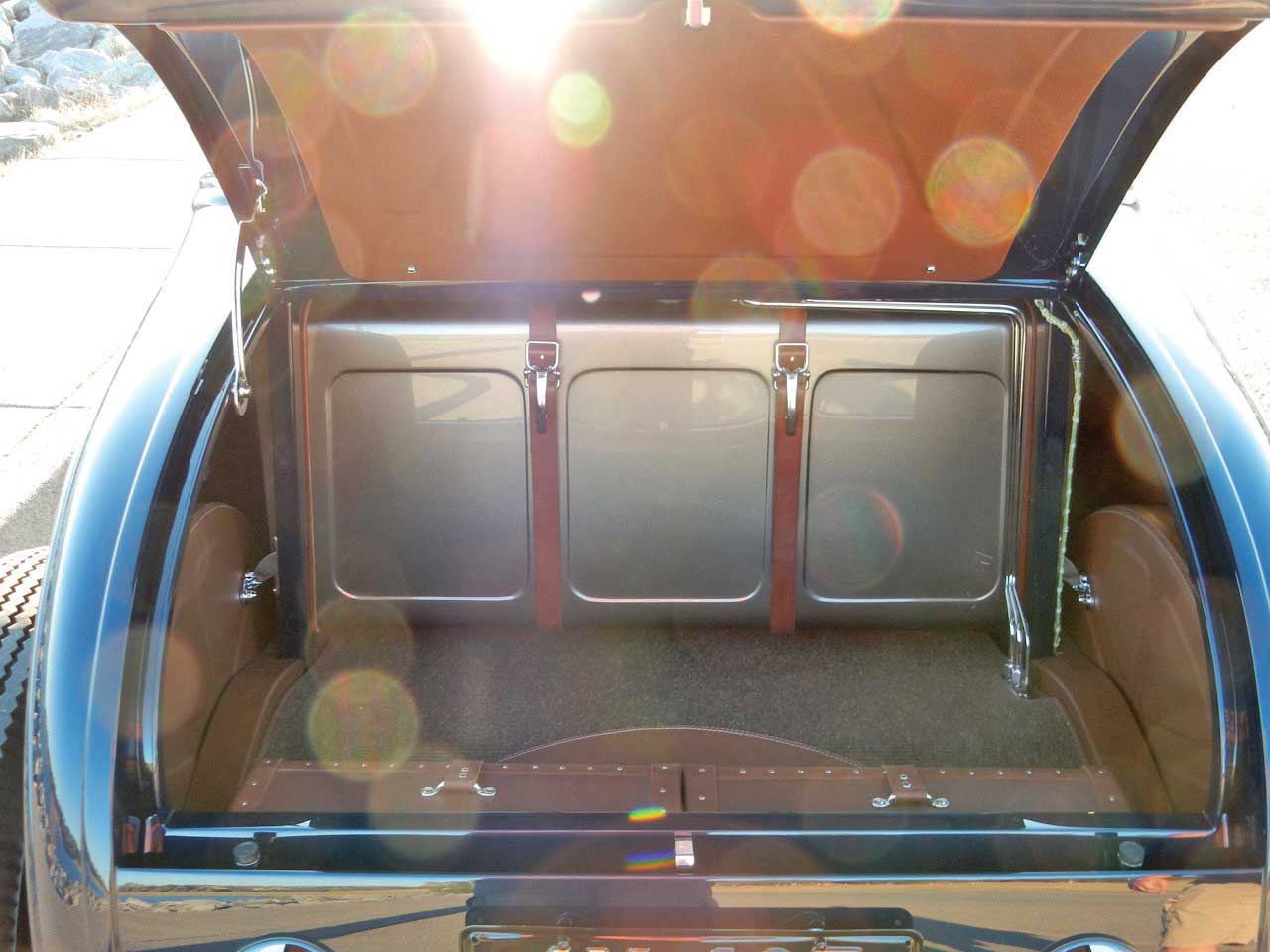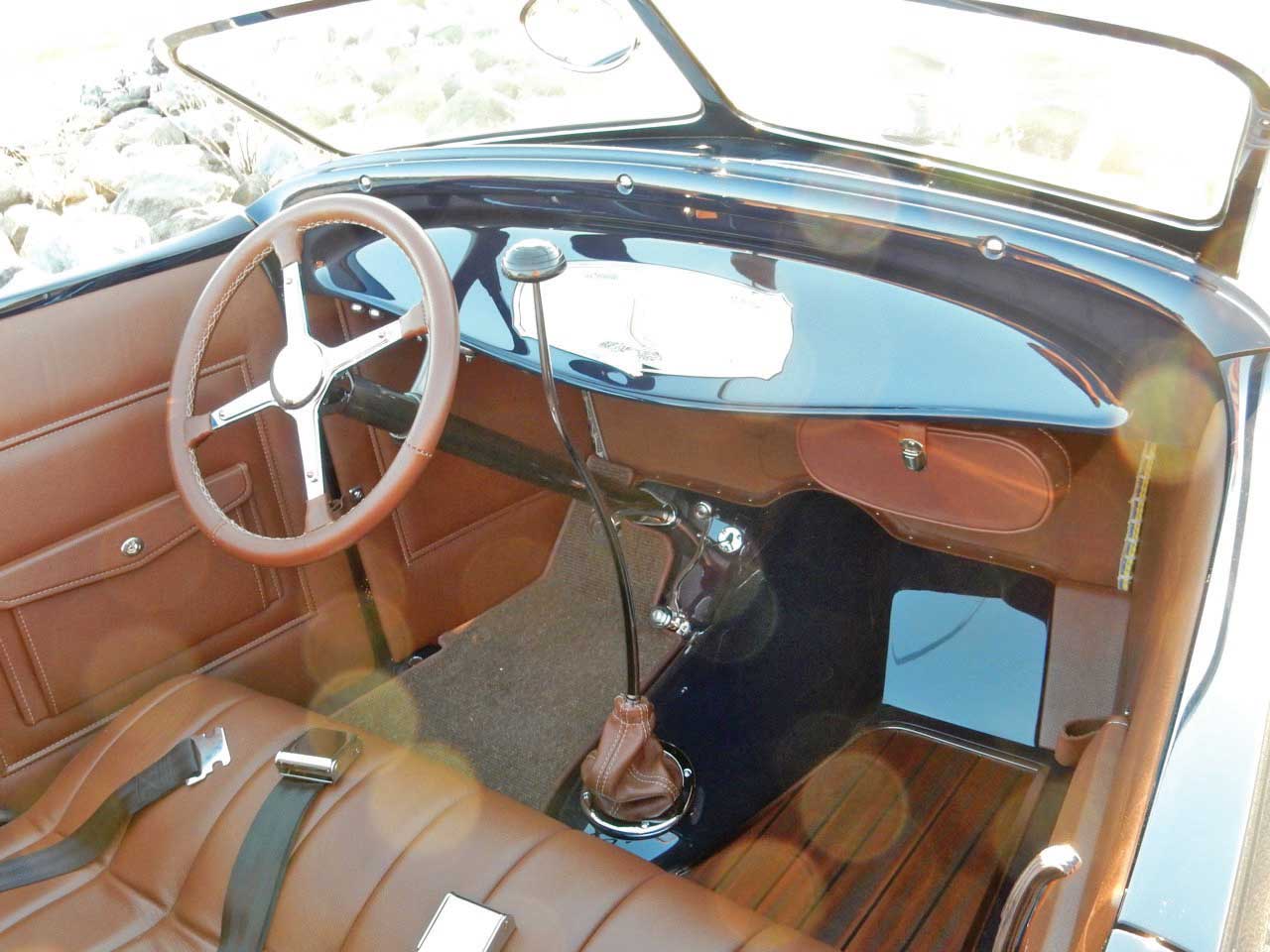 Brian and Amy cruised the 1931 over to Folsom Lake to let me get some pictures of the car for the Cruisin' News. Brian drove the roadster right in to the lake so that I could get these pictures. Brian quipped, "it's a driver … not a trailer queen." We took some great sunset pictures of what I call a "Funtastic Ford" hot rod that gets driven on the road and enjoyed. Brian is now on the hunt for a steel 1933 or 1934 Ford 3 window. So, call me if you have one for sale or know where one is hiding. He wants real "Henry Steel" and I personally know a couple of hoarder's out there sitting on one. It's time to let a "young gun" build one!
We are aging out so, lets give them up guys. Brian will do us proud.
Fun Fact – the Ardun heads were created by the Duntov brothers – Zora and Yura Arkus-Duntov. Thanks to them the early Ford flathead ran cooler and quicker. Later, Zora went on to build road race Corvettes for the Bow-Tie guys and the rest is in the history books.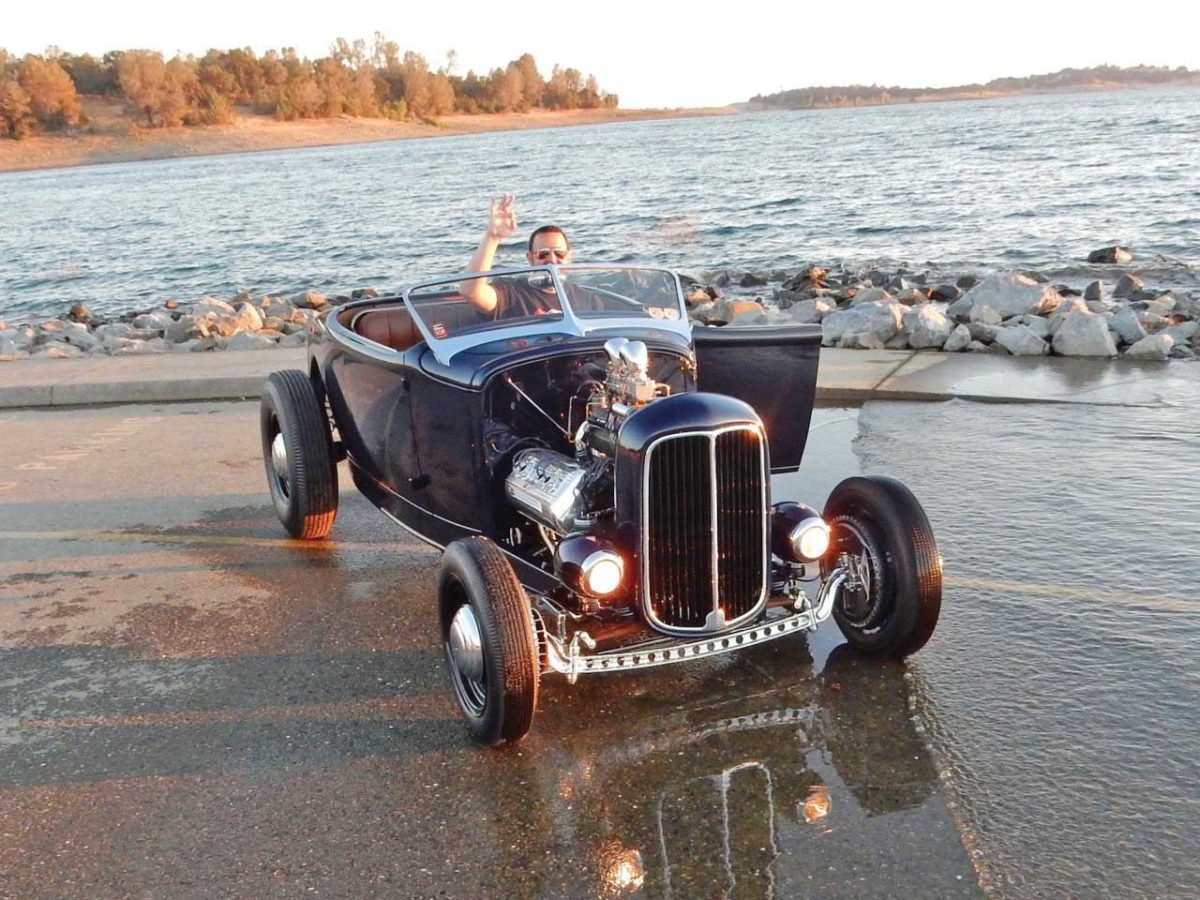 Garage Snooping: 350 Horse Flatty