By John Sweeney –
Old Car Nut, Caretaker of the Reno-Sacramento Swap Meet & Publisher-in-Training
It's time to toss a few more dollars to these great folks…


They have raised $737,000 of their goal of $750,000 to reroof the museum. Please, help them to the finish line. Give all your spare change and even folding money … they really need it to reroof the leaky roof over that great collection of automobiles.
Call 916- 442-6802 for more details or just send a check to:
California Automobile Museum
2200 Front Street
Sacramento, CA 95818
And if you happen to have a surplus vehicle laying around, you can donate that to them also … they will greet that car donation with open arms and turn it into cash to help reroof the Museum!
---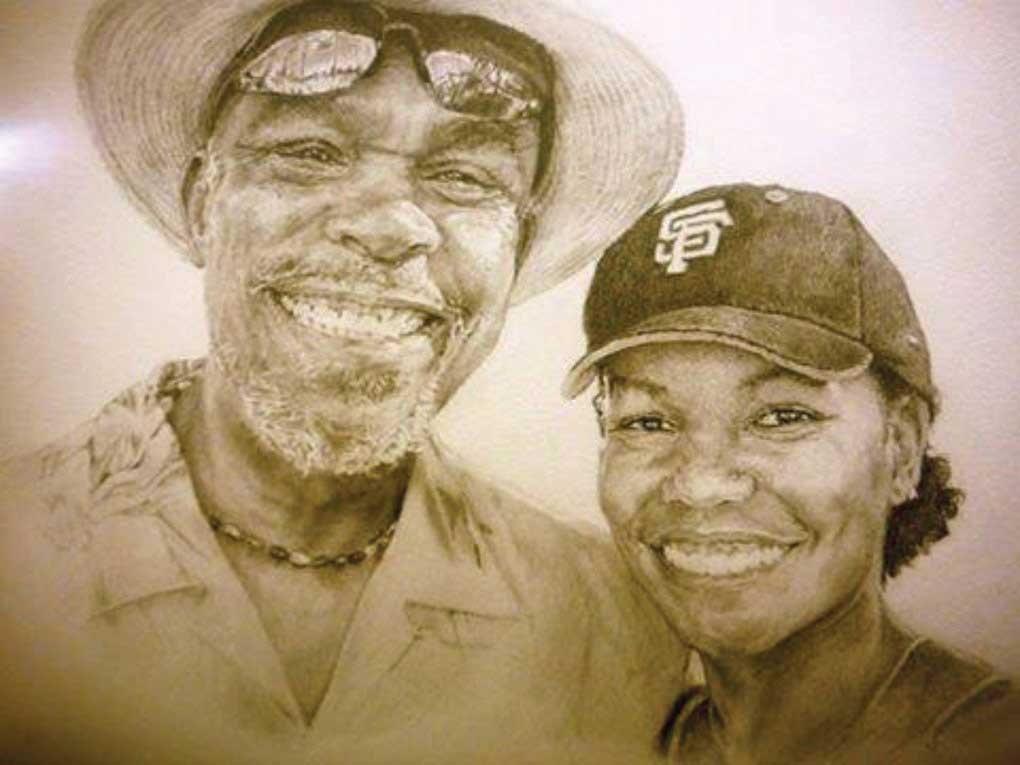 My Hero & Great Buddy, Mel Turner, has left Citrus Heights … rest in peace Mr. Mel. In the 80's, Mel & his wife Connie, came to my home to buy a 1950 Ford Convertible. I talked him out of buying the old Ford because it needed a lot of restoration and I could see that Mel didn't quite have the skills to handle the project. What Mel did have was something special about him and we became great friends. He joined me on my radio show a few times and was part of the Reno Swap Meet Gang. Staffing the "infamous & dangerous" Gate 6. Riding herd over the swap meet vendors. Then out of the blue one day, he called me with a request for a donation for his election race to join the Citrus Heights City Council. I tried to reason with him that politics was not a fun game, having myself attempted to run for a school board position. Mel loved a challenge, but most of all he loved people. Mel won that election and even ended up as the mayor of Citrus Heights. A job where he accomplished so much for the City of Citrus Heights. Mel's list of accomplishments throughout his life could fill hundreds of pages. I just wanted to share my friend with my readers and hope you that you are as lucky as I was to come across such a great human being as I did when I met Mel. Mel lived by two sentiments, "There is no such thing as a stranger, just someone I haven't met yet," and "Treat others as though they are the most important person."
"Melvin 'Mel' D. Turner, Sr., beloved husband, father, grand-father and City Council Member, passed away peacefully on April 20, 2017 at his home in Citrus Heights, California, surrounded by his family. Mel lost his hard fought and courageous battle against cancer, he was 67 years old."
---
Mrs. Smith called the office about a late postal delivery of the Cruisin' News for her son, who lives in Empire, CA. She was so nice on the phone and said how her son lives to get each issue of the Cruisin' News and that he has built this cool hot rod truck. Plus, his birthday is this month and his mom wanted to surprise him with a picture of his truck in the Cruisin' News so, we splashed a "little ink" on the truck for him and his great mom.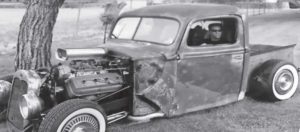 HAPPY 50th BIRTHDAY MITCH SMITH
From Mom and Dad
---
There are two types of phones calls I get each month that I dread.
#1) Did you not print this month? Which is what they say when their paper is late because of slow postal service or possibly they forgot to renew? So, we have to search the database and find out what happened to their paper. So, if you call in and get the message machine please leave your full name and full address and a good phone number … it's quicker if you email all that info to CruisinNews@mac.com .
#2) Do you know anybody that has this part? Or Car For Sale? Sometimes I know where the parts are … if I can recall in my rapidly declining memory, but the most efficient way is to use the "Wanted-To-Buy" ad form on page 26. Research has shown that the most read section in the paper each month is the "Wanted-To-Buy" section. We don't charge for these ads and the guys really read that section to see who really wants their parts. They figure that if they are serious enough to run an ad … they give them a call and BINGO that rare part or car is found. You can use it to find someone to work on your car, paint it, or chop the top … there are quite a few retired pros out there willing to do some moonlighting, just be careful, cheap is not always the best. Our great display advertisers offer quality service and have been in the old car hobby for many years and they are also a good source to find parts. My favorite way to find stuff is to take a piece of cardboard and write on it what it is that you want to buy. Walk through a swap meet with that sign on your back or even a car show. You have to let people know what you need!
---
And now I need a nap … have fun cruising this month of June and get those ads in early. The postal service continues to take more delivery time … So, mail your ads early next month to beat the 10th of the month ad deadline.
JS
You may want to circle your calendar for Sept. 9th … another swap meet and a brand NEW classic car auction at Cal Expo. More details in next month's July issue.
Dings & Dents – June 2017