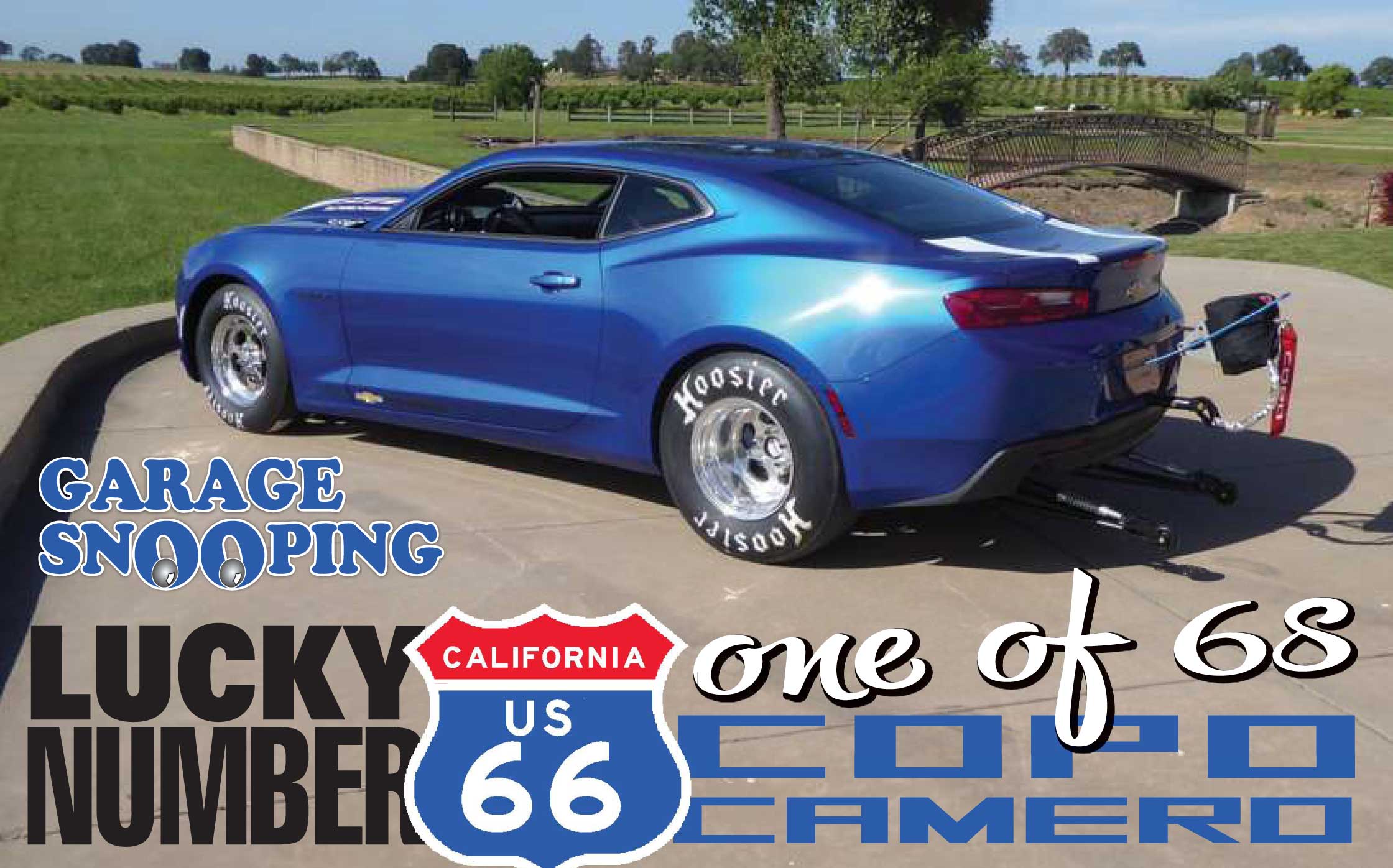 By John Sweeney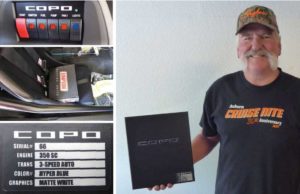 Drag racer, Ken Phelps of Placerville, CA tossed his name into the hat when GM offered these 2016 COPO Camaros for sale. GM produced just 69 editions of the Gen Six COPO that was designed for NHRA's Stock and Super Stock Eliminator classes. Ken lucked out and received the honor of purchasing one. It was delivered to him through Folsom Chevrolet. And guess what? It only comes with a GM part number and no title. (Do you think Chevy doesn't want these driven on the streets?)
The COPO Camaro has wheelie bars and a parachute, along with Hoosier racing tires mounted on Weld lightweight racing wheels. Inside, the COPO features an NHRA-certified chromemoly roll cage, lightweight racing bucket seats personalized with the COPO logo and, five-point safety harnesses and a floor-mounted shifter. The instrument panel contains racing gauges and a competition switch panel.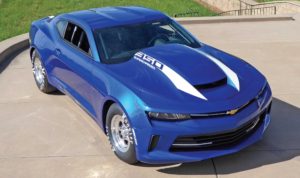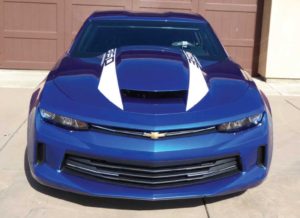 The COPO Camaro has a racing chassis and suspension components, including: a unique solid rear axle system in place of a regular-production Camaro's independent rear axle; lightweight, adjustable strut-type front suspension; four-link rear suspension with adjustable coil-overs; panhard bar and stabilizer bar; rear axle with an aluminum center section featuring a spool-type differential and 40-spline gun-drilled axle shafts; lightweight, racing-type four-wheel disc brakes (un-assisted); un-assisted rack-and-pinion steering system; fuel cell with built-in high-pressure fuel pump; and a unique racing wire harness.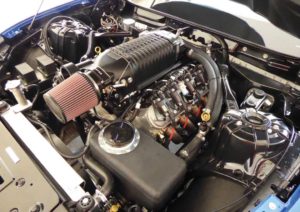 Kens COPO came with the supercharged 350 5.7L. The engine is backed by a racing-prepped Turbo 400 three-speed automatic transmission.
The COPO Camaro race car is built by hand starting with production hardware, including the same body used for production models.
To have a chance of purchasing a COPO Racers interested in purchasing one of the 69 2016 COPO Camaro potential buyers had to register at chevrolet.com/performance/copo-camaro. An independent third-party randomly selected purchasers from the pool of interested customers.
Ken has decided on buying another vehicle and now has
placed his COPO up for sale … $160,000 no trades. *Call Ken
for a test drive at 916-870-6282. *Please, have a deposit of
$160 grand ready, before you wiggle through the roll cage to
fire up this beast!
Garage Snooping: 2016 COPO Camaro