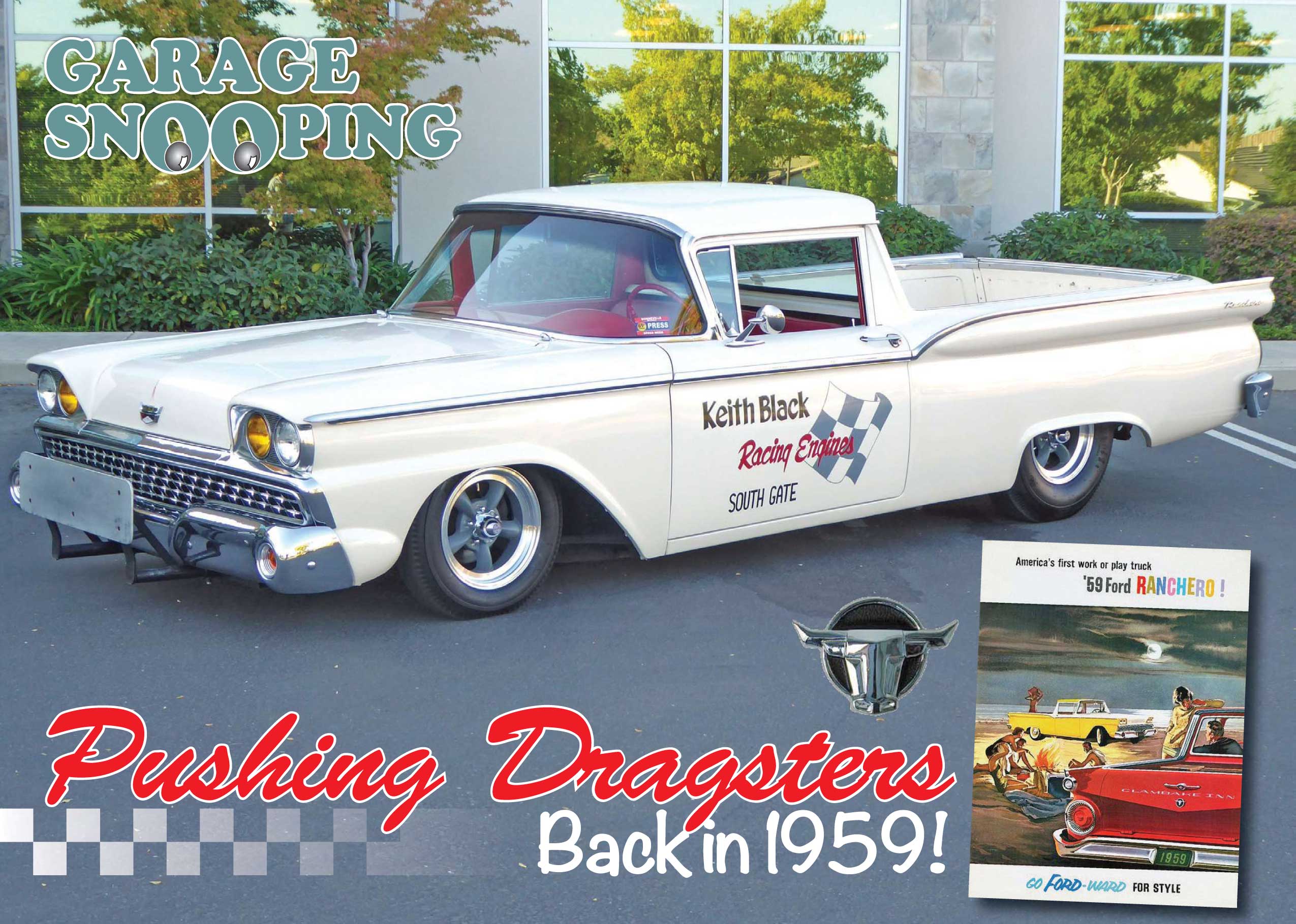 By John Sweeney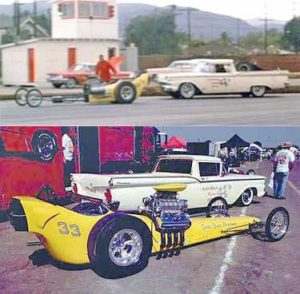 Hunter Bender of Sacramento, made a fabulous trade deal in July of this year when he advertised his hot rod 1934 Ford Pickup for sale. Hunter was offered a 1959 Ford Ranchero in trade. Mind you, not just any 1959 Ranchero … this jewel pictured here was bought in 1959 by Keith Black, owner of Keith Black Racing Engines and partner in the Greer-Black-Prudhomme Top Fuel Dragster!
You would have seen this Ranchero pushing the Greer-Black-Prudhomme Dragster at drag strips all across the U.S.A. in the 60's and 70's. A real piece of racing history! It took Hunter some time to really realize that this was a "smoking good deal" and when he did he agreed to the trade after he realized what it was. The Ranchero has a 390 FE that has been punched out to 401 cubic inches, a 4 speed top loader transmission, an air ride front suspension, a 9 inch Ford posi rear end, ladder bars and of course, Vintage Air for those hot Bonneville trips.
The Ford ad slogan for the launch of the '59 Ranchero was "Now… Go Ford-Ward for Style! The theme for this Ranchero could have been … Go Racing with a Ranchero Push Truck … Break some Records!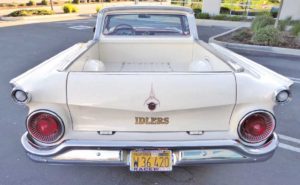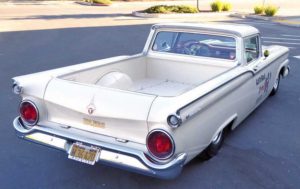 Hunter had never been to the Bonneville Races so, he jumped in the Keith Black Ranchero and made the trip to the races this past August. Needless to say, thumbs up and lots of smiles greeted him, when the Ranchero rolled on to the salt.
Hunter is a "hot rod builder" and he's having a hard time not changing things on this near perfect Ranchero. He did go and find some original $$ Offenhauser FE valve covers to put on the 401 so, that's about all that's left to do on the Ranchero.
Hunter is looking for a 1963 Ghia body to mount on another project. If you have a smoking deal on one, you can call me 916-933-0949 and I will pass it on to him or watch for the 1959 Ranchero at local shows and cruises in the Nor Cal area. He and his wife, will be near the Ranchero, wearing big smiles.
Looking to get some ink on your car or project? Email me – cruisinnews@mac.com. Always looking for cover cars and project cars to write about also, how about some "looking back in the rear view mirror stories." Share your old car pictures that used to reside in your garage, you know the ones that you should have never sold.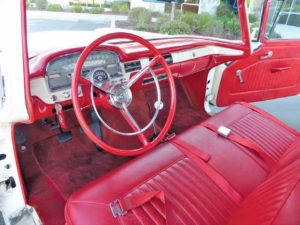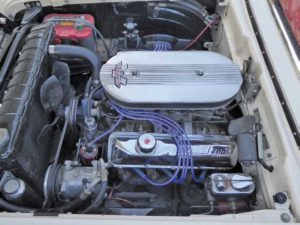 Garage Snooping: Pushing Dragsters Back in 1959!