By John Sweeney –
Old Car Nut, Caretaker of the Reno-Sacramento Swap Meet & Publisher-in-Training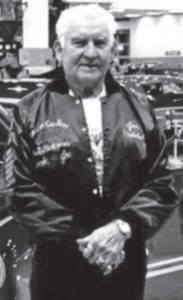 "Candy Apple Joe" Bailon, died on Sept. 25th, 2017, at the age of 94. Joe was the creator of Candy Apple Red. I had the pleasure of having Joe on the old Cruisin' Talk Radio Show, after he moved back to Auburn, California in the 1990's. Joe asked me to help him recreate Miss Elegance, one of his early customs. Joe thought that the KXOA AM 5,000 watt radio station had a big promotion budget (not true). He created some great customs over the years and won many, many trophies. Rest in Peace Joe thank you for your contributions to this great old car hobby.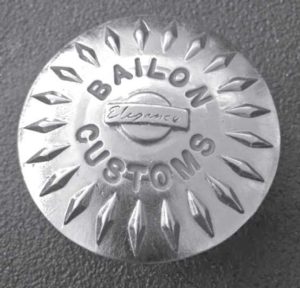 This was one of Joe Bailon's crests that he mounted on his creations. (Note – If you have an extra Bailon Crest, Bob Dron is looking for one, for the Bailon's Shampoo Truck that Bob has recently restored. He needs one with two posts on the back to complete the restoration. Call Bob at 510-816-5004).
---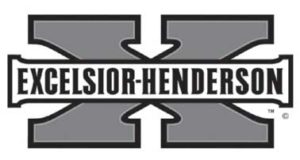 Want to buy a legacy? The Excelsior-Henderson brand will be crossing the auction block next January 2018. You can purchase the brand, complete with designs for the products that could be brought to market. The 2018 Las Vegas motorcycle sale takes place from January 23-27, 2018, at the South Point Hotel in Las Vegas, NV.
---

Is the October Cruisin' News in there?
Well, we're still standing after what will go down as one of the worst problems that we've had in publishing this paper. The West Sacramento Post Office lost the entire October 2017 Cruisin' News issue, after it was dropped off to be mailed to our subscribers on Sept. 26th. We started getting calls from subscribers around the 28th of September, looking for their October issue. We checked with our mail company and they had dropped everything at the HUGE mail processing plant in West Sacramento right on schedule. The plant is huge and processes millions of pieces of mail each day. I called and asked if they would check to see what might have gone wrong. All the Postal plant managers reported that it was not there. This is now a BIG problem. I couldn't sleep on Tuesday night, Oct. 3rd, we were going to have to reprint and re-mail the entire October issue. It was the only resolution to the problem that I could see. This would be major dollars going down the drain. I called my contact at the Business Postal Mailing Office. A great lady, who has always been helpful whenever our issues go missing from time-to-time. She personally took on this problem, even though it was not her responsibility to fix it. She was determined to find out what happened. She came in to work early on Thursday, Oct. 5th, wearing tennis shoes and proceeded to search for the pallet of missing October Cruisin News issues. The plant is about four football fields large. Eureka! She found our October issues, under some equipment … how they were misplaced is unknown. She called me to let me know that I would not have to reprint and re-mail them. She would get them in the mail stream ASAP. So, the October 2017 issue left the West Sacramento mail plant around 8am on Friday Oct. 8th. The next rub was that the bulk mail subscribers had received their issues by this time … first class subscribers were unhappy about that plus, it was a postal holiday on Monday, October 9th, further delaying delivery.
It's been a bit of a nightmare (understatement) that we didn't need to have happen, but it did and we survived. Thank you everyone for bearing with us through this postal glitch. I must add that the U.S. Post Office does one hell of a job with what they are faced with today. Less staff … less dollar volume. They also have some great people working there, who really do care about doing the job correctly. We are deeply indebted to one Postal worker, who saved the day for us.
If I could have one Christmas gift … it would be to have a check $$$ payable to me, in the amount that the post office spends on fuel each day, delivering the mail worldwide. Think about that for a minute…
---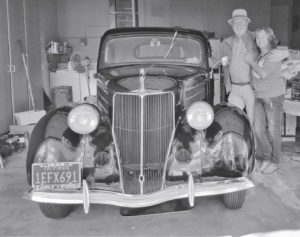 SOLD!
The 1936 Ford Coupe from the cover of the September 2017 issue has found a new home. I'm happy to report that Peggy, sold her Dad's coupe to Joe in Dixon, CA. She had a lot of interest in that original beauty … even I would have loved to have it in my very full toy box.
---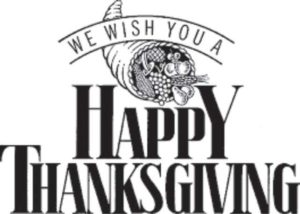 Thanksgiving is more than the festivities, it gives us time ponder upon what lessons we have learned and how we can spread happiness around, to look back at all the great memories and good people who came into our lives.
Happy Thanksgiving Day to you and your loved ones!
JS
Dings & Dents – November 2017