1953 Hudson Super Wasp "Big Red"
By Dee Smirlis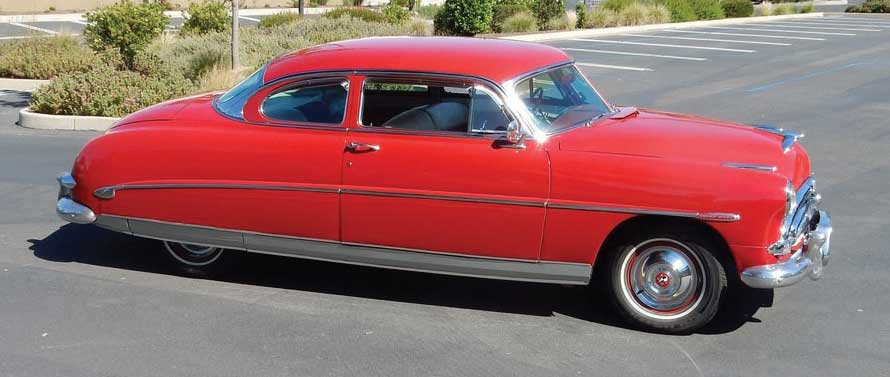 As a youngster of 18, I was really impressed when a customer came into the gas station, where I was working after school, with a brand new green 1953 Hudson Hornet Sedan. He said that Hudson's were winning lots of races in NASCAR. I countered with, "Well, what about all those V8 Oldsmobiles and Chrysler Hemis." He said, "look it up." So, I did and he was, oh so correct. After a few years of looking, I finally found a suitable 'turn-key' Hudson Coupe. Not a Hornet, but the smaller Super Wasp, which is a bit rarer, but actually fits in my garage. It's not fast, but for me it meets the criteria of a bucket list item.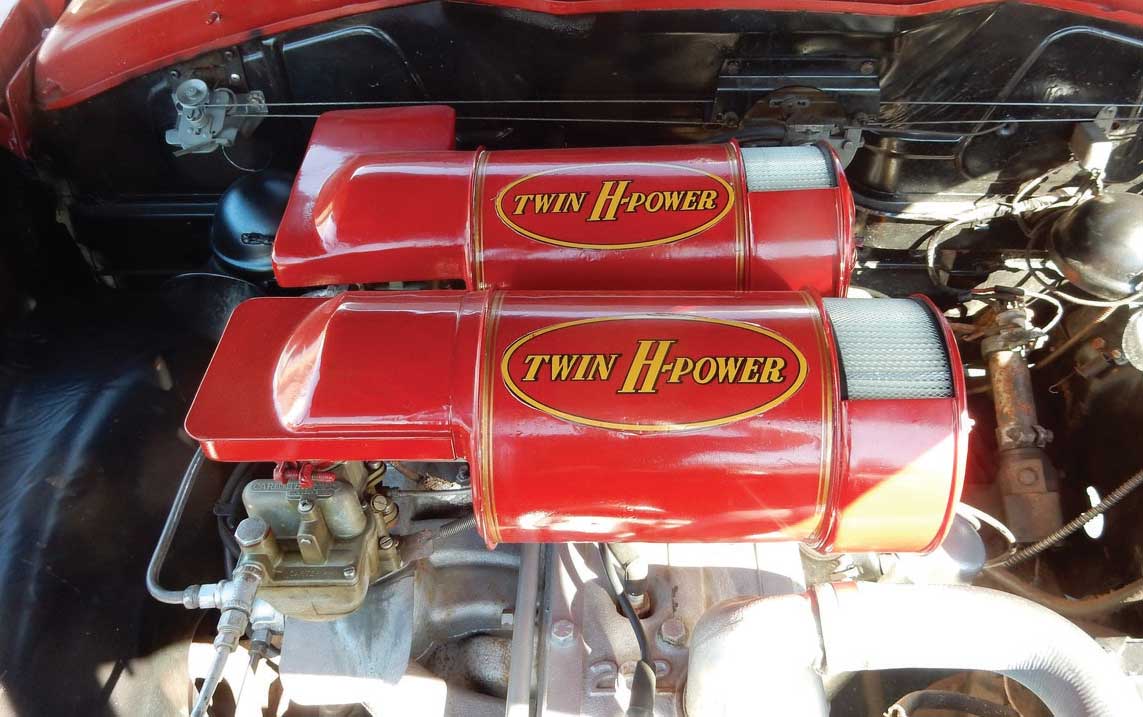 The car is equipped with a 262ci Flathead (not a 308), Twin-H (dual carbs), dual range Hydramatic and a heater. It was listed on Ebay in May of 2016 and I recognized the name of the seller, so when the auction was over I contacted him and we struck a deal. It took 25 days from his restoration shop in Indiana to get to Rancho Cordova. It was an anxious time as it languished at a terminal in Cincinnati, Ohio for two weeks.
It's truly a turn-key car as the fuel system, brake system, cooling system, paint, interior, tires, and stainless are in excellent condition. Overall, I was very pleased that the car is useable, as is. Some minor items have been attended to since it arrived, but perfection is not my game. Since there are so few of these Hudsons around any more, my smile has grown wider at every car show that I attend. My wife enjoys the thumbs up when we're out cruising. Happy wife, happy life.
Back in the day (1951,1952,1953, and 1954), Hudson was 'King' in NASCAR. They won 78 of 149 races over the 4 years, or 52% of the races. The record was fi nally broken by Ford in 1993. Hudson held the record for most wins in NASCAR for 40 years. Google it!!
Dee Smirlis, Cameron Park, CA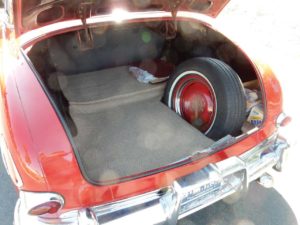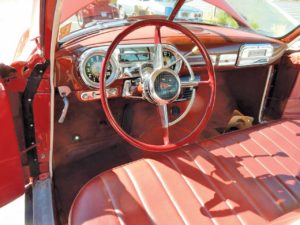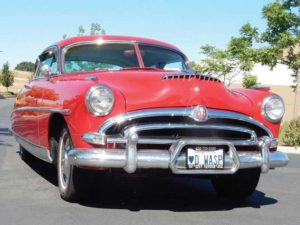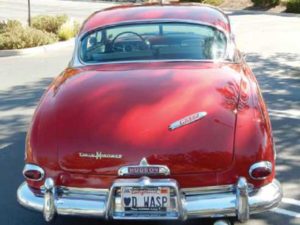 Garage Snooping: 1953 Hudson Super Wasp "Big Red"