By John Sweeney –
Old Car Nut, Caretaker of the Reno-Sacramento Swap Meet & Publisher-in-Training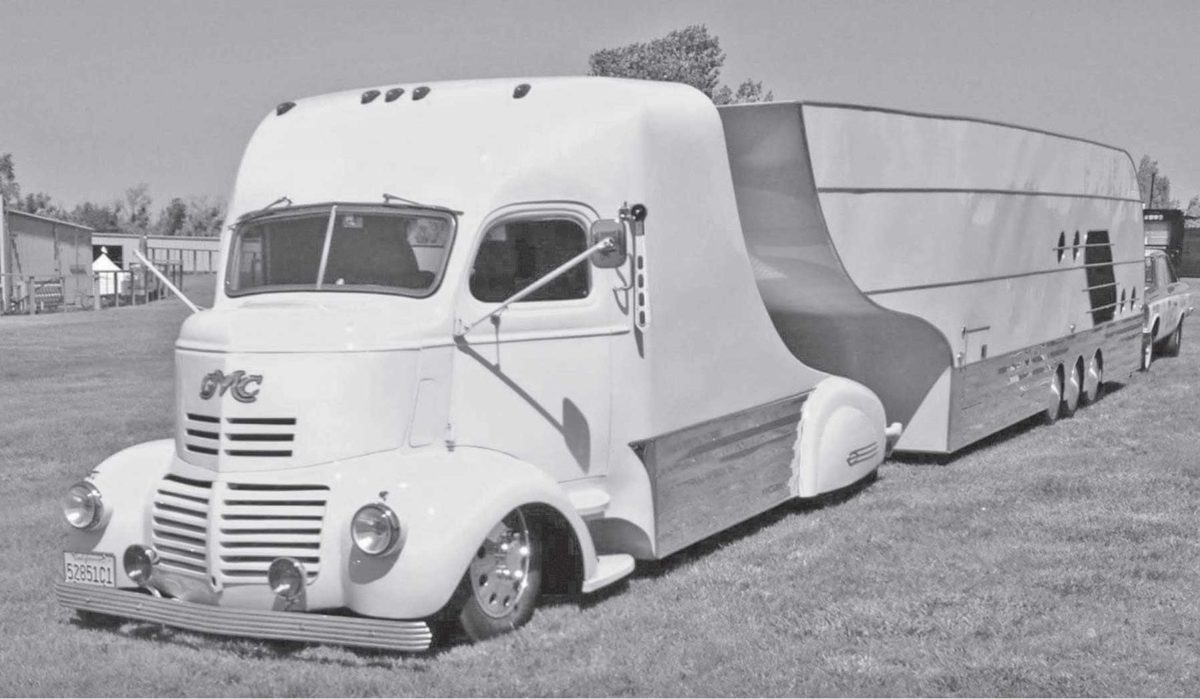 This "Dream" GMC COE is up for Grabs … Rich Roberts is selling his world famous one-of-a-kind GMC COE complete, with a custom matching "toy" hauling trailer for $99,500. You can see it at the Spring Turlock Swap Meet in May or call the Spring Turlock Swap Meet office at 209-201-8491.
---
After a month off, it's hard getting back into the saddle again, but we're off to a "fast and furious" 2107 … lots of new shows and exciting stuff in the old car hobby is happening. We'll be set up at Sacramento Autorama, Feb.17-18-19 with a booth on the floor of BuildingA /B, near John Buck's Autorama Show Office. In addition, we have agreed to do all the California Goodguys Shows in 2017, starting with March 25-26 in Pleasanton.
Is anyone going to Half Moon Bay Dream Machines in April with a car? I need some help to hand out flyers. I may be able to get your car in free for helping us … call my office, 916-933-0949.
---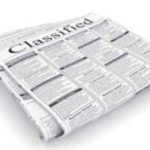 So, why don't we categorize our swap-n-sell ads? This is a question that I get from the younger subscribers … they're in a hurry and just want to see certain stuff. We've always just run everything together, forcing people to read all the ads. Thus, getting more eyes on the ads and more possible buyers that may know someone else that is looking for that item. In this digital world I know everything is sorted and counted and filed, but we remain the old school publication for the enjoyment of searching for deals on printed paper. It's just like walking through a swap meet. Each vendor has all kind's of stuff and you must look through all his boxes and piles for that part or hot deal. Meanwhile, we'll stick with our old school printing of the swap and sell ads for the old guys. The big plus is that all our ads have a real name and phone number on them, something that you rarely find on the internet ads.
---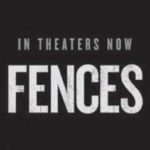 Movie critic? … or better yet, "attention to period correct movie set critic?" Many years ago, I worked with the Hollywood Guys … known as Transportation Captains … supplying vintage cars and motorcycles for the movies. The Transportation Captains are responsible for all the vehicles on each movie set. Transportation Captains were sticklers to make sure that everything was "period correct" for the movie that they were working on. So, the Cruisin' News CEO, Evonne and I go to see the Denzel Washington movie, Fences, last month. (A great movie, that I could relate to growing up in an eastern steel town similar to Pittsburg). Lots of cool, "period correct cars," but I spotted a big oops – there were 70's aftermarket wheels on a 1955 Pontiac in one scene. I'm sure that won't cost them an Oscar, but the show must have had a young transportation captain and he missed that when he hired all the cars. I was not able to get a picture of that Pontiac, but here's a Dodge police car that was in the movie … it looks okay, but in the full color picture I could see that they painted over the white walls, (not too many cop cars had white walls).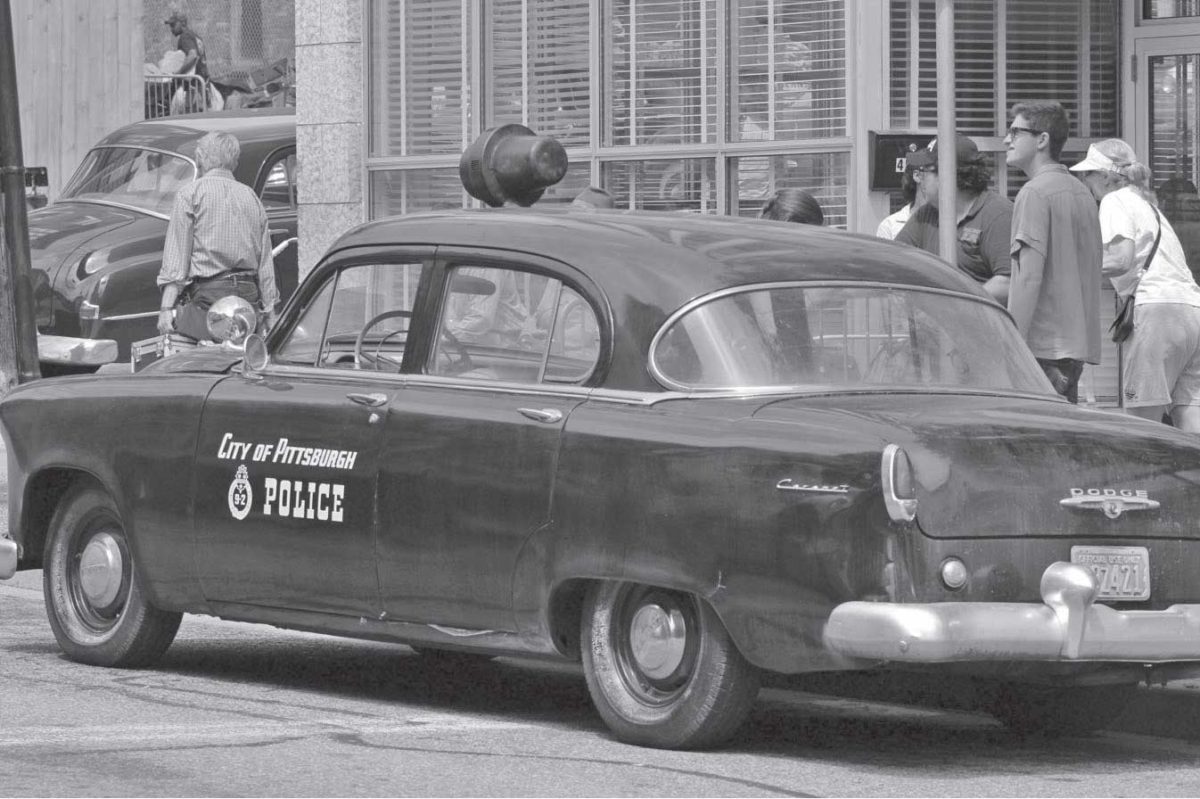 ---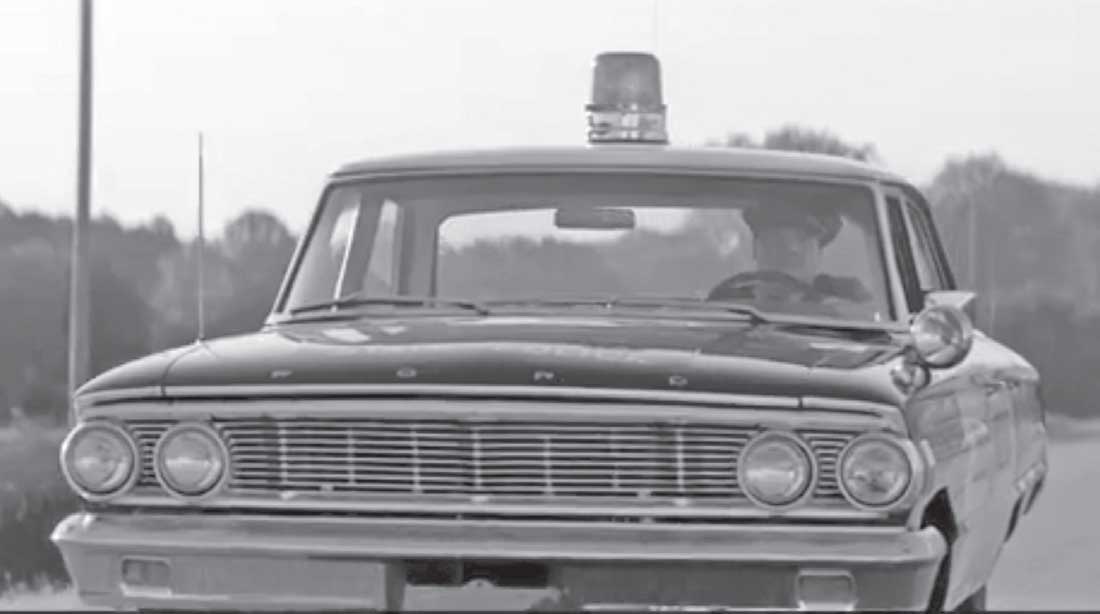 Continuing in my "period correct movie set critic" mode, I get home and see a TV commercial for the new movie, Hidden Numbers. In the commercial, one of the actresses refers to the year as being 1961 and in the scene is this 1964 Ford cop car … another big oops for period correct scenes … again a big mistake by the movie transportation captain. I know that not too many people really care, but it does bug me.
---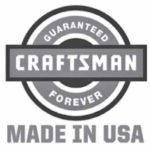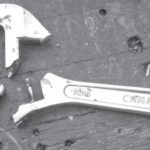 Sears selling Craftsman brand for nearly $1 billion! Sears has agreed to sell its 89-year-old Craftsman brand of tools to Stanley Black & Decker. Any guesses about how much Sears paid for the name back in 1927? $250? – $500? – $1,200? – $9,500? The correct answer if $500. Not bad, getting almost a billion bucks for it. Up next For Sale – the Sears Diehard battery brand? I recall buying the lifetime Sears battery and having it replaced several times for free by Sears. I think us old car guys killed the idea of lifetime batteries when we hung on to our cars for 20+ years. I have had Sears replace my Craftsman sockets and wrenches several times with no hassles. What I really miss when I go to Sears these days is the fresh hot popcorn. Walking into the Sears appliances department is like walking into a new car dealership … the key word in that department is "Commission" not "quality." So much stuff disappearing these days from the market place.
---
Congrats to the California Automobile Museum. They commissioned this neat mural. It was painted last year on the side of the museum and it's way cool! They are now getting bids for the new roof on the museum. I hear that it could cost over 400 grand.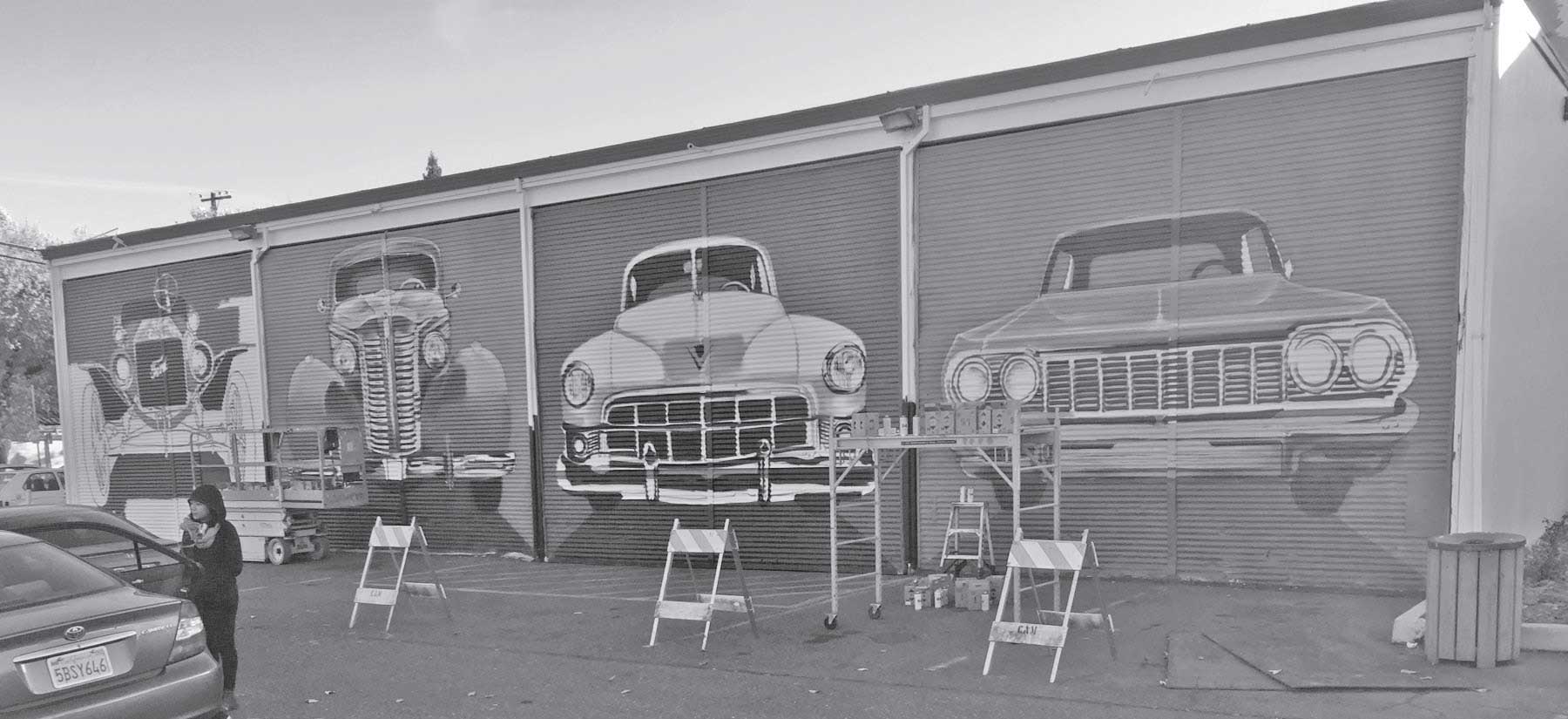 ---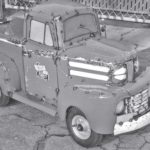 I swore off buying any more old cars or trucks, but I succumbed to this 1950 Ford pickup, a cool miniature truck. While shopping at Orchard Hardware in December, I found this truck, which is actually an ice chest, and I bought it with the idea that it would be a Christmas gift for our editor. It has real pneumatic tires and it's actually a rolling ice chest. I added the "In Rust We Trust" decal so that I could write it off. I even bought a case of 805 Beer to put in the bed, but that was more for me than the CEO.
---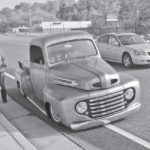 On my way home from Folsom Cars and Coffee last month, I came upon this fantastic 1950 Ford Pickup stranded on Green Valley Road in the right hand traffic lane, with no way to move it to the side of the road. They had called for a tow truck. I ran home and got some traffic cones and hopefully. helped save it from being hit by the cars going by at 75 mph, a road where it's posted for 50 mph. Today's drivers have no respect for a disabled vehicle. I was rewarded with several middle finger salutes when we motioned for the cars to slow down..
---
That's a wrap for this month … get those ads in by the 10th of February for the March issue and please print legibly! We are going insane trying to figure out some of the printing on the ad forms.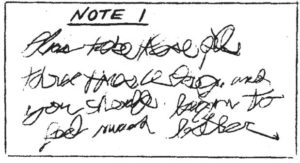 JS
Dings & Dents – February 2017