By John Sweeney –
Old Car Nut, Caretaker of the Reno-Sacramento Swap Meet & Publisher-in-Training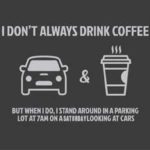 I have to say that the "Cars & Coffee" events are sweeping the nation … maybe the world … wonder why we never thought of it before … Growing up, it was Saturdays at the Sohio Station as we all met up and tried to help friends work on their cars. Folsom Cars and Coffee and many others in Northern California are a fun event to attend. Check our weekly Cruise Calendar on page 00 in this issue to find one near you … if you know of one that's not listed please, be sure to fill out the event listing form on page 32 and get it to us.
---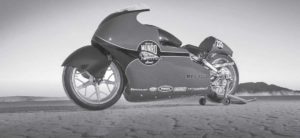 In 1967, 68-year-old New Zealand native, Burt Munro, made motorcycle history by setting a new official land speed record – 184.087 mph with an unofficial top speed of 205.67 mph —when he raced his heavily modified 1920 Indian Scout Streamliner across the Bonneville Salt Flats in Utah, U.S.A. Now, to celebrate the 50th Anniversary of the record, Burt's great-nephew, Lee Munro, will be attempting to recreate his great-uncle's historic run. Lee Munro will pilot a modern-day 2017 Indian Scout with a powertrain modified by the Indian Motorcycle engineering team and a slick aerodynamic shell in an effort to become the world's fastest modern day Indian Motorcycle. Speed Week: August 12-18, 2017.
---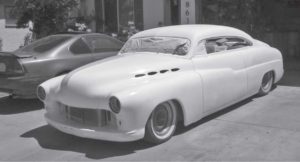 Congrats to Chip Chipman, he's getting closer to finishing his 4 door Mercury, which is now posing as a 2 door hardtop with "custom" Buick port holes. Does anyone have any banned Murano Pearl Paint? Great job Chip, you have jumped many big hurdles! Hope to see it finished for the May 2018 Cruisin' Nationals in Paso Robles, CA. Chip is a long time West Coast Kustoms member and a gate guard for the Nationals.
---
Recently, I was at the Orangevale Dairy Queen Cruise Night and I met Zach McKiernan, the head of the show, I asked him about The Vintage Cruisers Car Club – "I wanted to start a club that is all about people who love their classics, wanted to share their knowledge and drive cruises. When my Dad and I had visited other car clubs, the dues were prohibitive, which is why I came up with "No Dues & No Drama." I just wanted to find a great group of people that love to cruise. When I first started the club it was my dad and myself and we have always had a love for classics. When I started to reach to people, I just let them know that our focus is not about having the show stopper perfect classic car, but about getting a great group of people to come together that love cars. We accept all classics, no matter the condition and love to support our community, veterans and families in need. When we host events we do not charge to take part in any of our shows. We do a free monthly car show the 2nd Tuesday of each month at Dairy Queen in Orangevale from 5:30 to 8pm. We also host a 2nd car show or cruise on the last Sunday of each month. We also take part in many other local events throughout the year. I am truly lucky to have all of our wonderful members in Vintage Cruisers. They are the heart and soul of our club and I'm so happy to call each one of them a friend." You can reach Zach at 916-804-2899.
---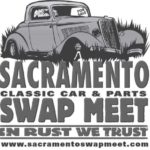 Here comes the bus! On Sept. 9th, we will have a bus running spectators from the spectators parking lots to the main gate at Cal Expo. We have also moved all the vendor spaces to the asphalt. We will NOT be using the grass area in Lot A, the gophers & moles won that battle. We have changed the hours to 7am to 1 pm, to comply with the Cal Expo request that no vendor vehicle movement take place during the swap meet for public safety. There will be expanded Food Service spread throughout the swap meet – New vendor parking area to leave vendor trailers and vendor vehicles – And an expanded Car Corral area closer to the main entrance gate. Also, we will have "power parking spaces" for people who just want to get inside the grounds on Friday night and/or Saturday. Cal Expo has proven to be the best choice for the swap meet. There is so much opportunity to grow and add more features. See the vendor application on pages 45.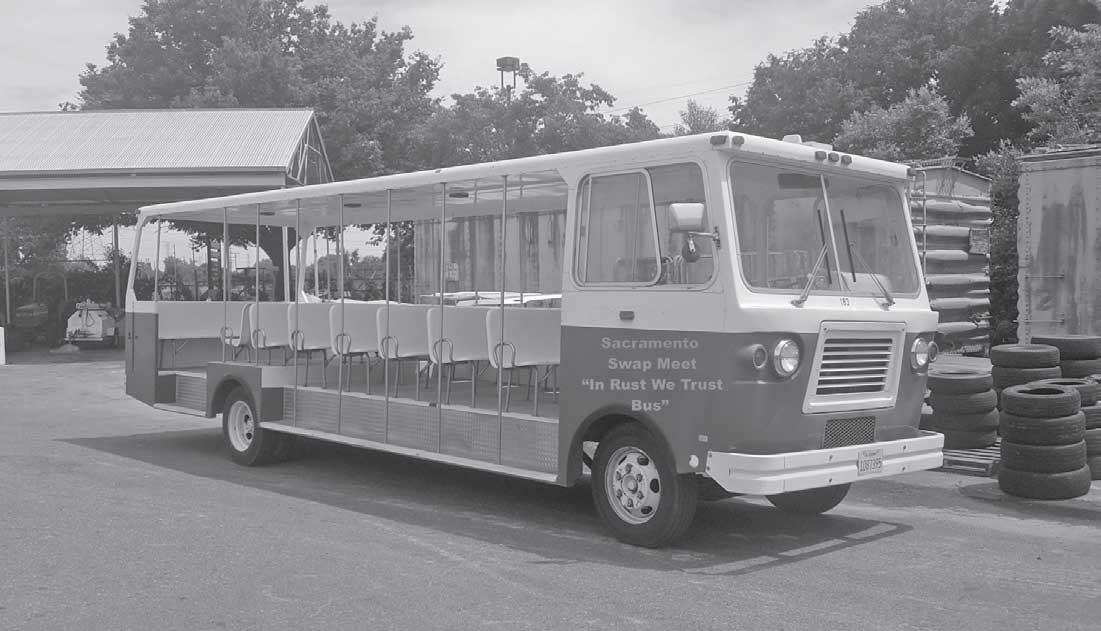 ---
The Mystery Item was solved from the July 2017 issue, but I don't know who figured it out. I received this email with just a name and no other contact info. I just love emails with no names. Your prize choice is 1. Free Swap Meet Space or Car Corral space on Sept 9th at Cal Expo, 2. A Free photo ad, 3. A Free "In Rust We Trust" Decal. "Regarding the Mystery Item Picture on page 5 of the July 2017 Cruisin' News – it is a press for making hamburger patties. These are still used by quality non-franchise hamburger places – like Good Ol' Burgers in Paso Robles, the best hamburger place in the world.
What do I win?"
Charles
---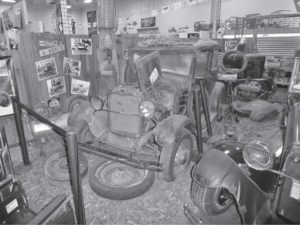 Another issue finished … I hope to see everyone at the September 9th Swap Meet, which will be the last one that I have to work as the "new guys" get into harness to pull the Swap Meet wagon into 2018, (and I again become a vendor selling stuff like this below). By the way, this is all for sale at Sacramento Vintage Ford.
JS
Dings & Dents – August 2017