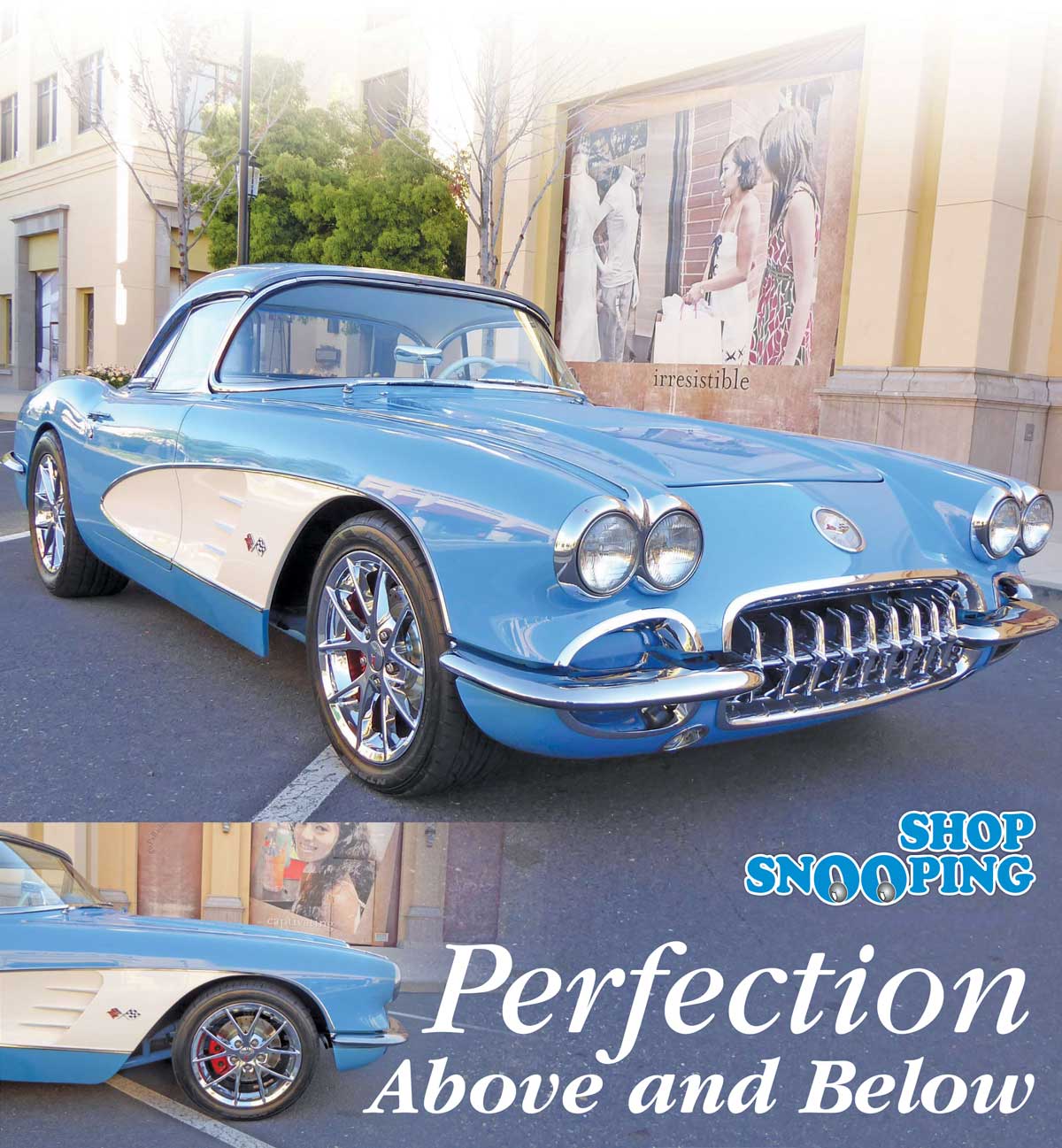 By John Sweeney
Sometimes, I get to see some really spectacular builds . . . Danny Ausmus of Citrus Heights, CA is a perfectionist, who is obsessed with building and DRIVING some really super cool cars. Mark Fereira, owner of Marco Muffl er, is an obsessed, creative business owner, always looking to meet and exceed customer demands.
Here is a totally fresh, custom built, 1958 Corvette that Danny purchased in May of 2017, with just 218 miles on the speedo. This super sweet Corvette sits on a custom SRIII frame (which lists at $14,000, depending on how SRIII builds them for the customer). The motor is a brand new 430 hp, LS3 engine with a 6 speed trans, hooked to a C4 Vette rear end. The dash has a Dakota Digital gauge set up that I wish I could show lit up, it's the most impressive set up that I've ever seen and comes with a price tag of $1,780, in case you want to get one for your car. It can even give you a 1/4 mile speed readout.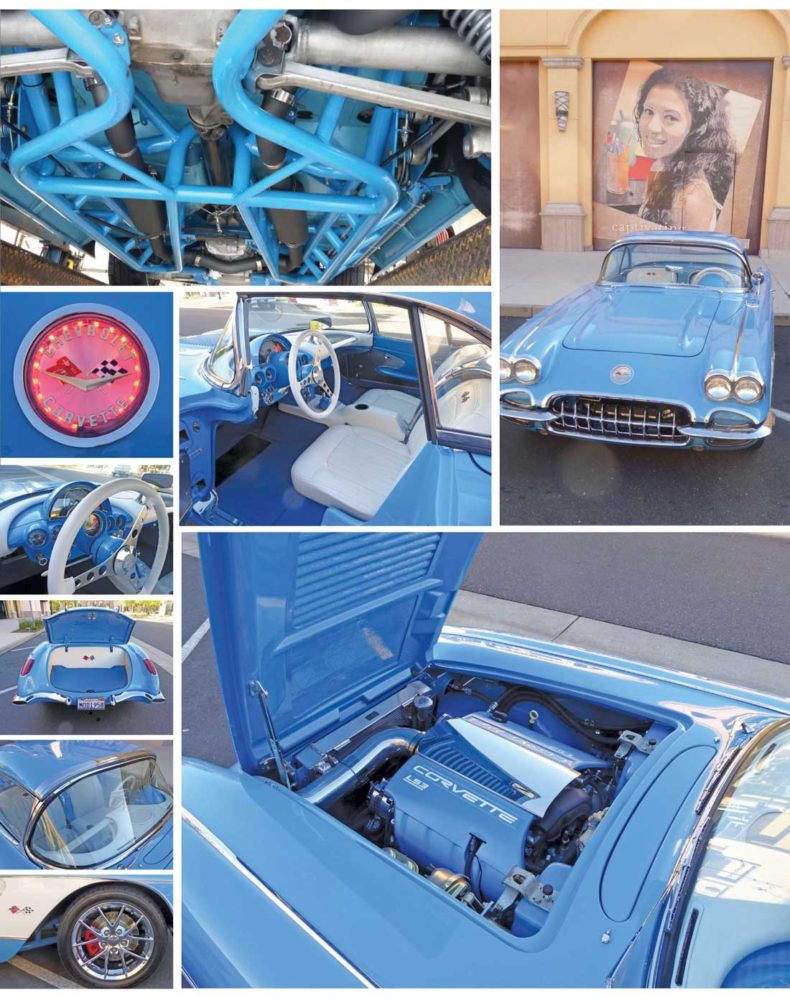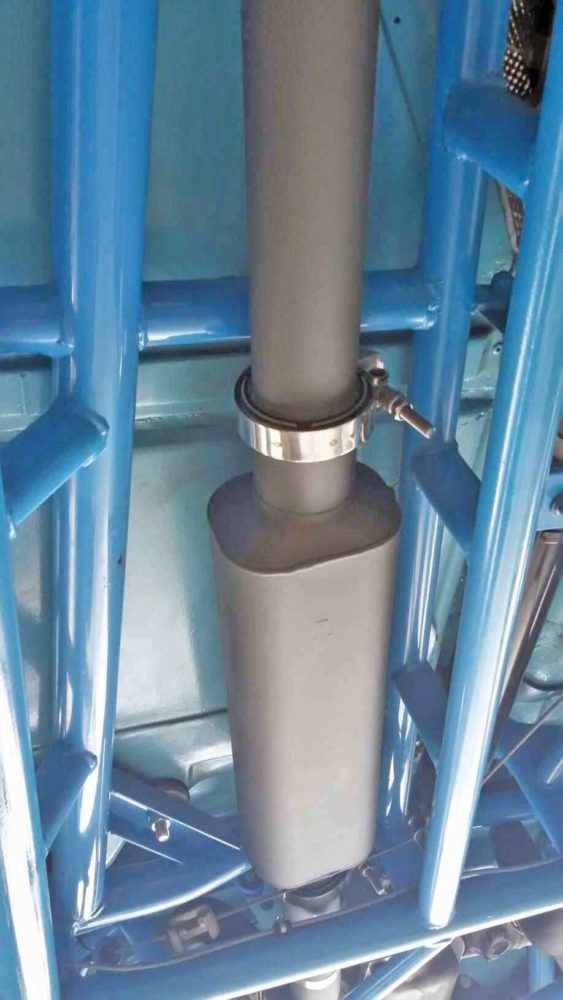 So, right after Danny purchased the '58, he drives the car over to Mark at his shop. The creative wheels start turning, Mark had been looking to start offering stainless steel exhaust systems. Take a look at the new stainless exhaust system that Mark and his crew created for Danny … perfection. (Danny said that Marco Muffler has created exhaust systems for each of his cars).
I asked Danny and wife, Vicki to meet me at Cars and Coffee in Folsom to photograph the Corvette. A crowd followed the Corvette as he drove it in to the parking lot. While I was photographing it many people came up to get a closer look at the very special Corvette.
I wish I could share the sound of the Marco built, exhaust system, it has a very unique sound all its own. Danny is also a safety freak so, when he picked up the car, he drove it up to 101 mph just to be sure that it was totally safe for his wife to drive. Danny took note that there was plenty of pedal left to go faster. So, after his "safety check," he decided to add a special circular 3rd brake light inside the Corvette trunk emblem. He went to American Pastimes and purchased an LED light strip and created a 3rd brake light for this fantastic Corvette. I asked Danny how many rods he has owned, "30 plus, so far and more to come," he said. Danny is looking for a blown 1941 Willies at this time. When you see Danny and Vicki's '58 at a show … take a look at that stainless exhaust system . . . it's a Marco Muffler piece of artwork that makes this Vette . . . Perfection Above and Below!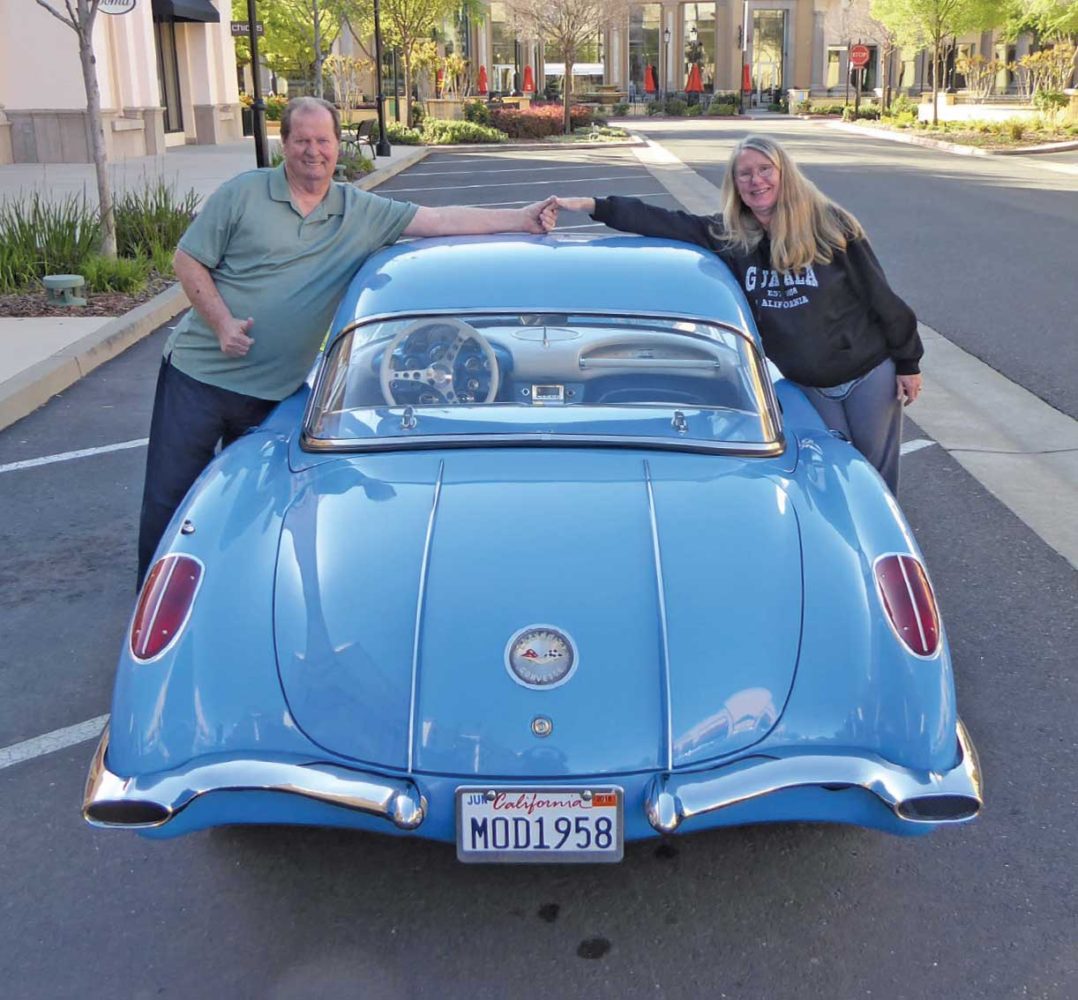 Shop Snooping: Perfection Above and Below