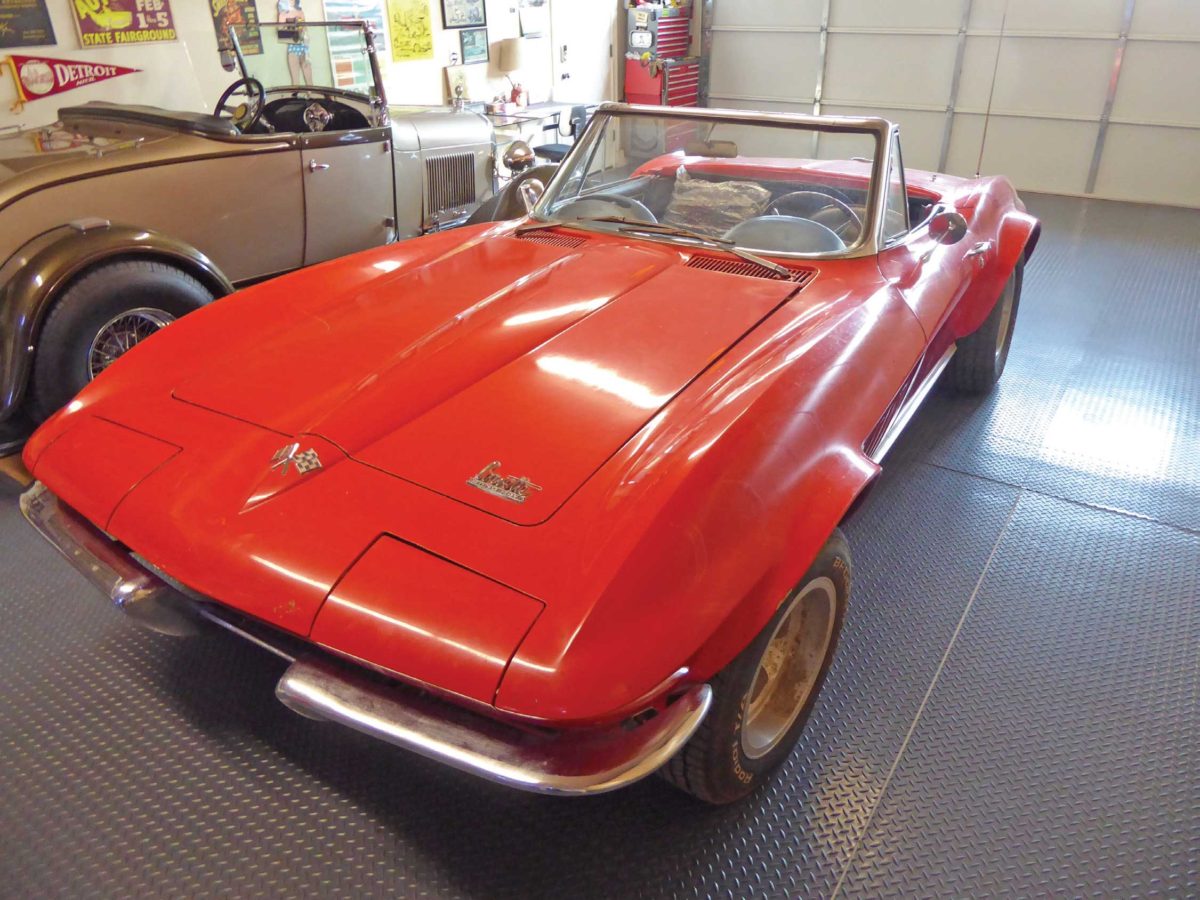 By John Sweeney
I've know Mel Swanson, since my days at Vintage Vehicle Renovations, when I chased parts for the owner, Jerry Dewsnup, while studying for my "masters" in old cars and a business degree. Mel is kinda the unofficial historian of old cars and hot rods dating back to the early days in the Sacramento Valley. I won't tell the exact year. Mel owns several nice, finished street rods & cars.
One day, his brother, Del told him of a "barn / divorce Vette find" in Sacramento, that was owned by a distant relative. Mel, told several guys about the Corvette, but it seems that no one caught the "fiberglass bug," to go see it and buy it. Mel now owns it and calls it a "fiberglass rat rod." As the tale goes, it came from the bay area to a garage in Sacramento, where it sat through a long term divorce of sorts. It's a1967 Corvette Roadster, 350 hp, 327 V8 with a 4 speed. It last ran in 1989. It has a replacement block due to the fact the air cleaner "wing nut" took a trip through the carb to waste the internals of the block.
Mel researched the history and it was purchased from Diamond Auto Sales on the Famous Fulton Avenue Used Car Lot Row in July 1974. It has the mandatory "cut out wheel" wells to add big wide tires in the back. Mel is slowly working to get it running and driving to make it a glass rat rod. The strangest thing about the car, it has a factory 1966 VIN on it, verified by Mike Brock a DMV verifier. It really is a 1966, not a 1967. Mel in all his wisdom is not going to try and correct the California Department of Motor Vehicles error and will just get this plastic rat rod running and driving.
My biggest concern here is will Mel really get that immaculate garage of his all greasy and dirty working on the Corvette.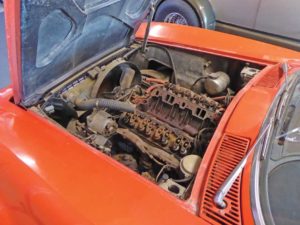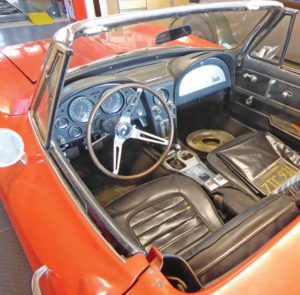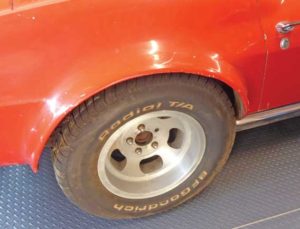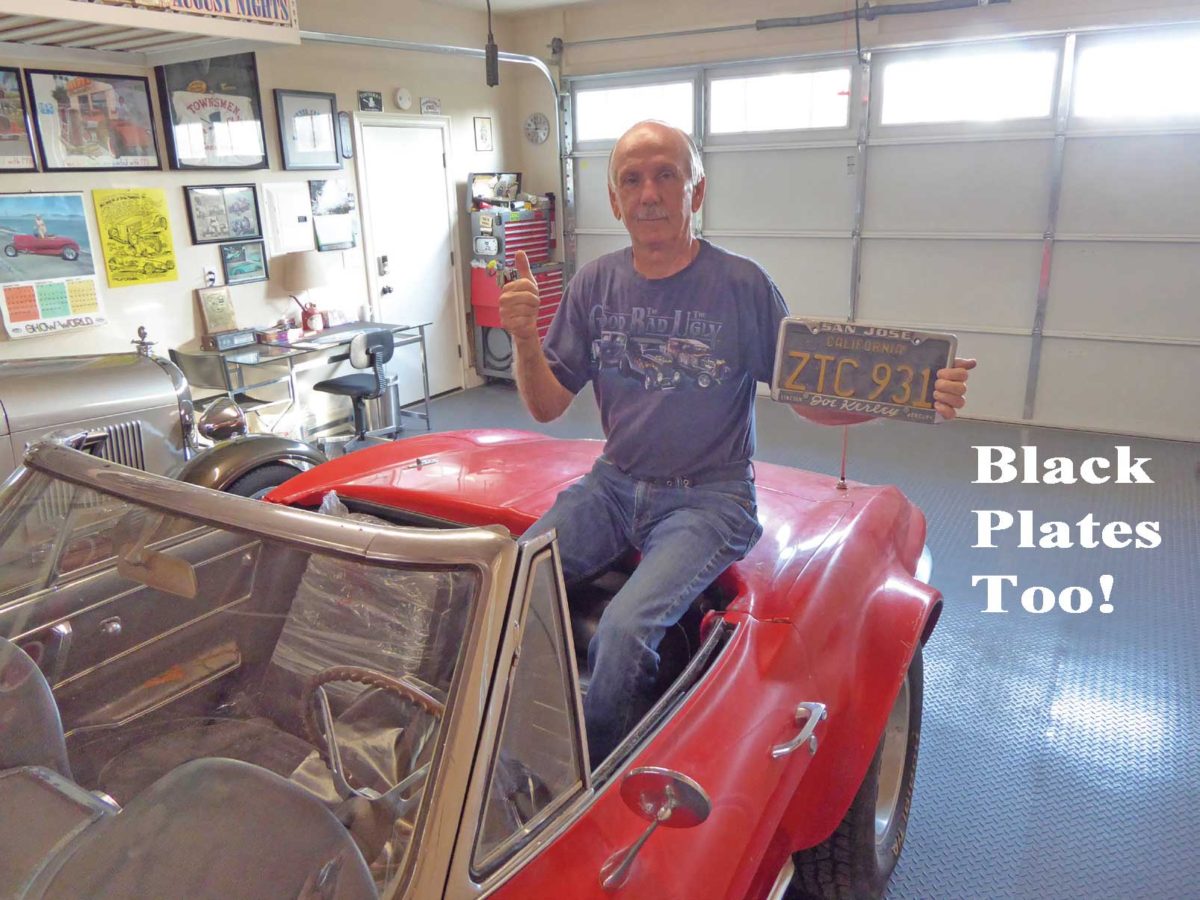 Garage Snooping: There's Still "Plastic" in Those Barns!