By John Sweeney –
Old Car Nut, Caretaker of the Reno-Sacramento Swap Meet & Publisher-in-Training
Last month, I put a Ford nine-inch rear end for sale in my column. Huge response and I sold it the day that the paper hit the streets … (too cheap, I'm told). This paper reaches the real car guys each month. It amazes me that "the old school printed paper" still commands such interest among the car guys. I told all the guys who missed the deal on the rear end just to run a wanted to buy ad! If you have some Ford nine inch rear ends sitting around put an ad in ASAP … I know of at least 7 guys that are looking for one!
---
Also, last month, I mentioned that Evonne wanted to buy the 75th Anniversary 1932 Ford neon sign and that sold quickly. Saved me from having to buy it for her. A big thank you to the guy who bought it from me & Paul!
---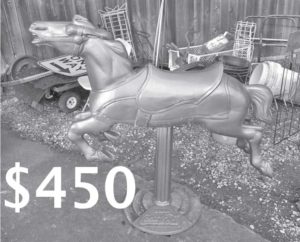 I think I will try another "hot deal" in my column – I have the Coca Cola Carousel Horse.  I would like to sell it for $450. Call my office at 916-933-0949 and let me know if you would like to buy it for a Christmas present.
---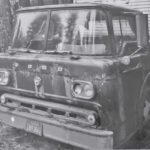 I think I'm going start a Cab Over Corner based on my request last month and the responses that I've received. I received this note from Tim West of Quincy, CA – Tim has a 1960 Ford F600 with a refrigerated box on the back of his COE "Back in the 70's, we used to hang our beef in it. I remember it ran good, and was real handy, but now it has been sitting for years. I just use it to store old car parts. It sure keeps them dry."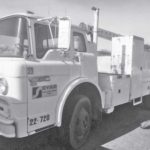 Thanks Tim for sharing, please stop by our booth at Turlock this year and we can share COE stories. We are on the asphalt at Space L7 and please ,don't feel bad about interrupting me if I am in conversation with someone at the swap meet, it's probably someone looking for a 9 inch rear end. I was also offered this diesel Ford COE … $1,000 and it's all ready to drive. Should I buy it?
---
1986-2016 Happy Hubcap in Sacramento is now closed after thirty years of serving the hobby. Linda and Andy are officially retired. Someone bought their building and someone else bought the entire leftovers after the major sell off. They presented me with this "signed Studebaker hubcap!" They were last seen boarding a cruise ship. Thank you and Bon Voyage!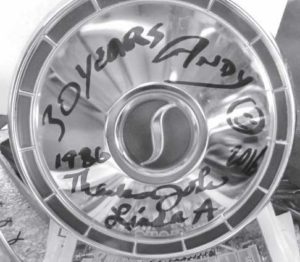 ---
Its been a real fast year for us … we want to wish everyone a Merry Christmas and a Happy New Year. Looking forward to great things in 2017 and my 70th birthday party to be held in a deserted junk yard, where I can enjoy rust and old age in peace and quiet. … (with a case of 805 beer would be nice).
JS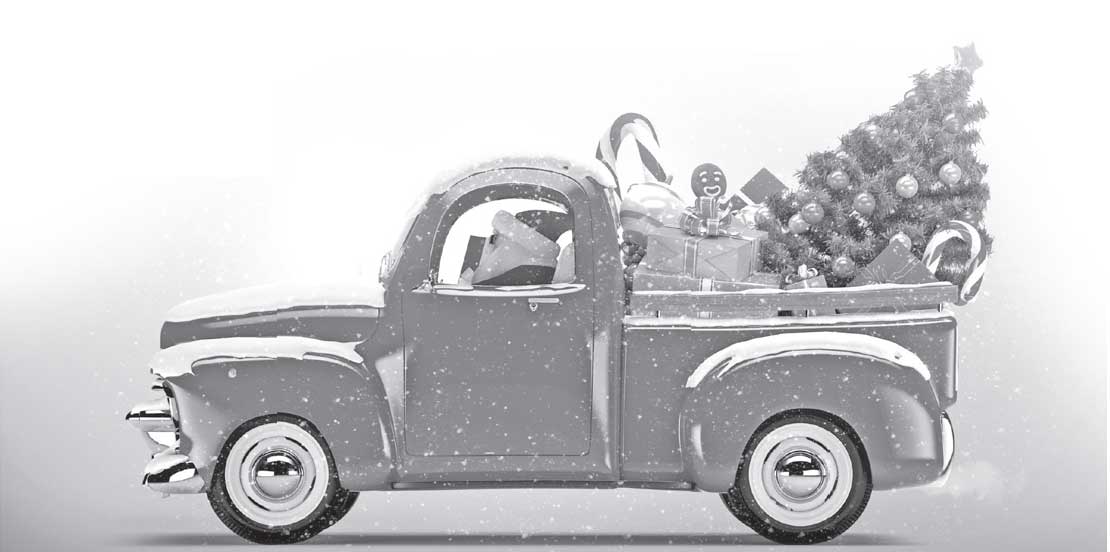 Dings & Dents – December 2016