By John Sweeney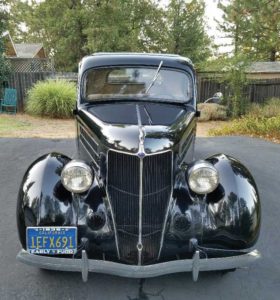 A nice lady showed up at the Grass Valley Cars and Coffee with pictures of this coupe, asking if anyone would like buy a 1936 Ford Coupe that had been owned by her dad. Hmm, she got everyone's attention real fast. Her father had purchased the restored Coupe in 1985 in Walnut Creek, California. The '36 appears to be an original, "California rust free" jewel. It's a 100% original Model 68, 3 window coupe, with an early Ford 21 bolt Flathead engine, 85 hp V8, 3 speed manual transmission, mechanical brakes, radio, heater, trunk, spare tire and cover, and the original Greyhound hood ornament. Just a real cool find.
The Cars and Coffee guys sent her to me to help sell the car. She was told about the Cruisin' News reputation for selling cars to real buyers without all the wild and woolly stuff that happens when you're selling a classic car on the Internet. She's looking for a real person with $32,500 or best offer. You can reach Peggy at 530-272-5693, leave a message and she will set up a viewing of the car.
I think that it would be a great turnkey investment to drive and enjoy right now. At least until the "Hot Rod Fever" takes over. I could envision a "Vern Tardel" built Flathead powering this jewel. I've always said to start with a solid California car to build your dream car … and this is a great find in "rust free" condition. I'd like to quote a good friend, Mike "DA Bike" Shattuck, "We aren't here for a long time … we are here for a good time!" So, cash in some stocks and drive your investment. Call Peggy now before it slips away at 530-272-5693. You know Christmas is only a 115 days away.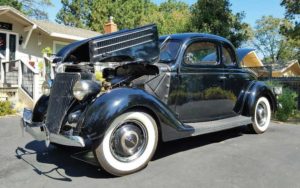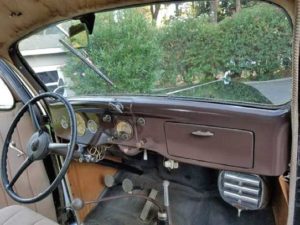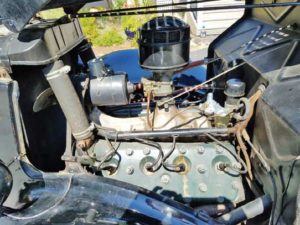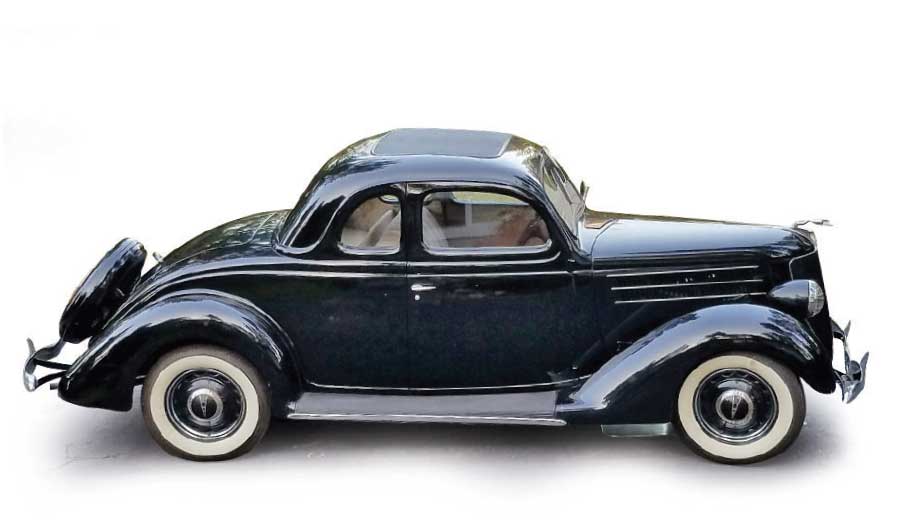 Cars & Coffee Snooping: Cool 1936 Five Window Coupe